Live Well San Diego
Home
Menu
CLOSE
Header Search Box - Custom Content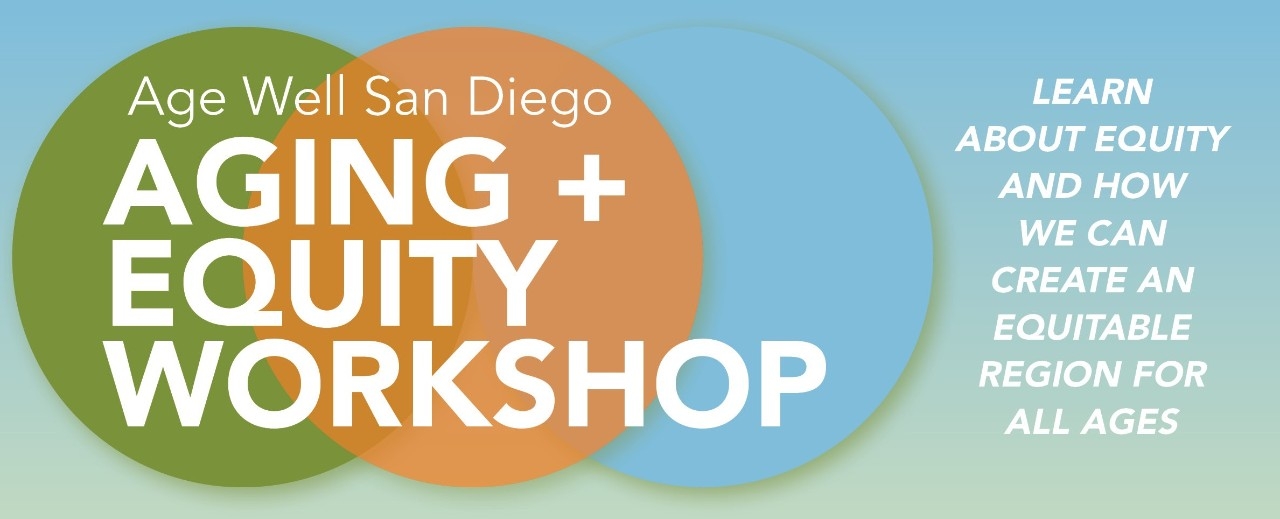 Aging + Equity Workshop – October 20, 2021
Thank you for attending the Aging + Equity Workshop, hosted by County of San Diego Health and Human Services Agency, Aging & Independence Services.
This virtual workshop brought together over 135 attendees, dozens of organizations, and a diverse set of speakers to talk about equity, and how we can tie this concept into older adult-related work, including the County's Age Well Initiative and Aging Roadmap. Speakers shared their unique insights and expertise and wrapped up the workshop with a live Q&A session.
While the event is over, the work around aging and equity continues. We want to apply this knowledge to create a stronger age-friendly region and we hope you find these conversations useful for your everyday life. Be sure to share what you've learned with others!
Missed the event or want to relive your favorite moments? Check out the videos below.
The Aging + Equity Workshop was recorded with interpretation provided in Spanish and Arabic for the entirety of the event. The recordings from this event have been broken out by speaker topic and by language: English, Spanish, and Arabic.
If you have questions about the Aging + Equity Workshop or have discussion topic ideas about equity, please contact Jana Schwartz:
Jana Schwartz
Transportation Equity + Livable Community Specialist
jana.schwartz@sdcounty.ca.gov

YouTube Aging + Equity Playlist
Aging + Equity Workshop (English)
Aging + Equity Workshop (Spanish)
Aging + Equity Workshop (Arabic)