Live Well San Diego
Home
Menu
CLOSE
Header Search Box - Custom Content
Schools and Districts
Overview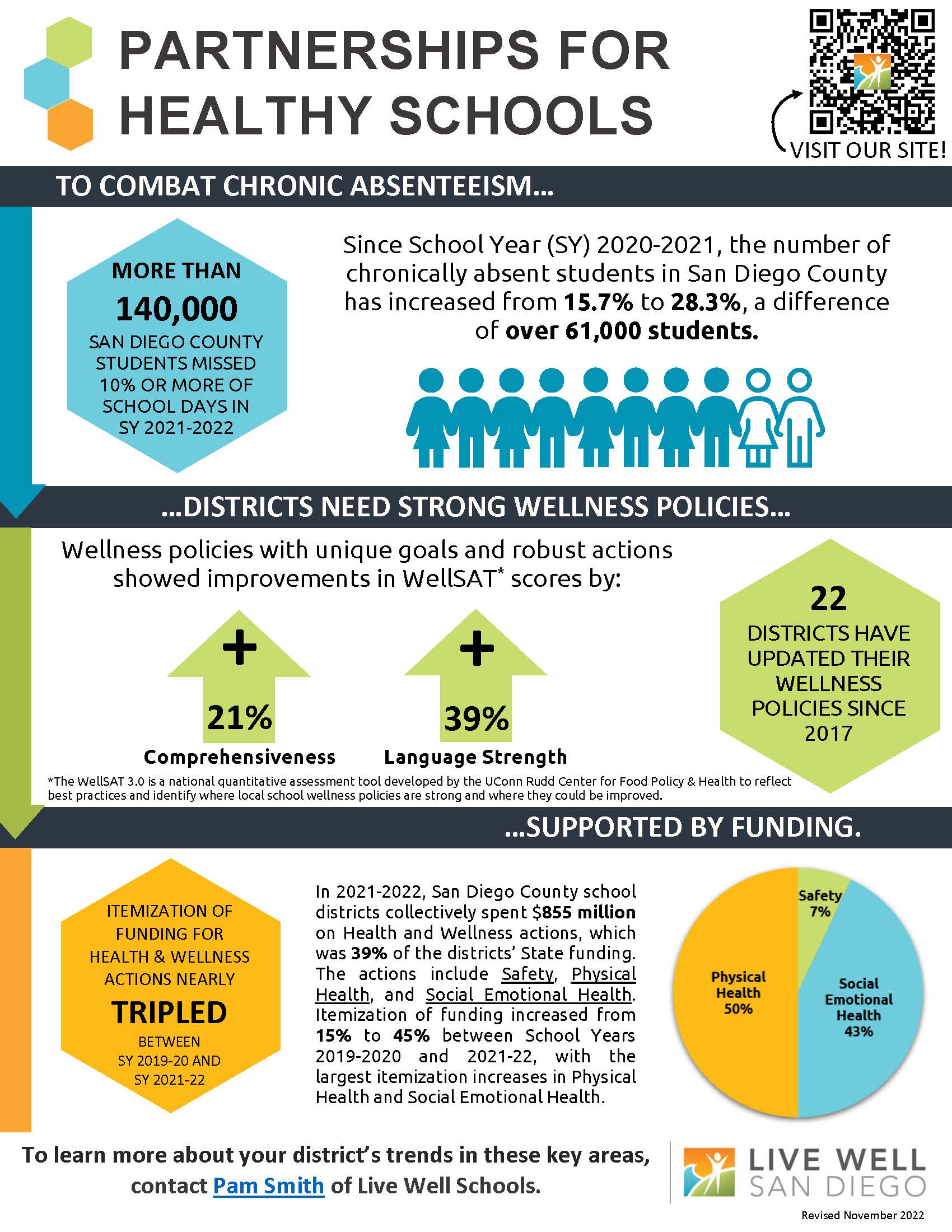 Live Well Schools maintains the Healthy Schools infographic to show how strong wellness policies supported by funding can help combat chronic absenteeism.
Updates occur throughout the year as data is released. Click here to download the infographic.
For more detailed information and to learn more, click through the focus areas below.
Focus Areas
Live Well Schools gathers and analyzes data from the three key areas below to share with school districts to improve student success.
School Budget - Local Control and Accountability Plan (LCAP)
Looking for supports and/or resources?
Click below to find resources that best fit your needs.
Contact Us