Live Well San Diego
Home
Menu
CLOSE
Header Search Box - Custom Content
Proud Partners of the San Diego Festival of Science & Engineering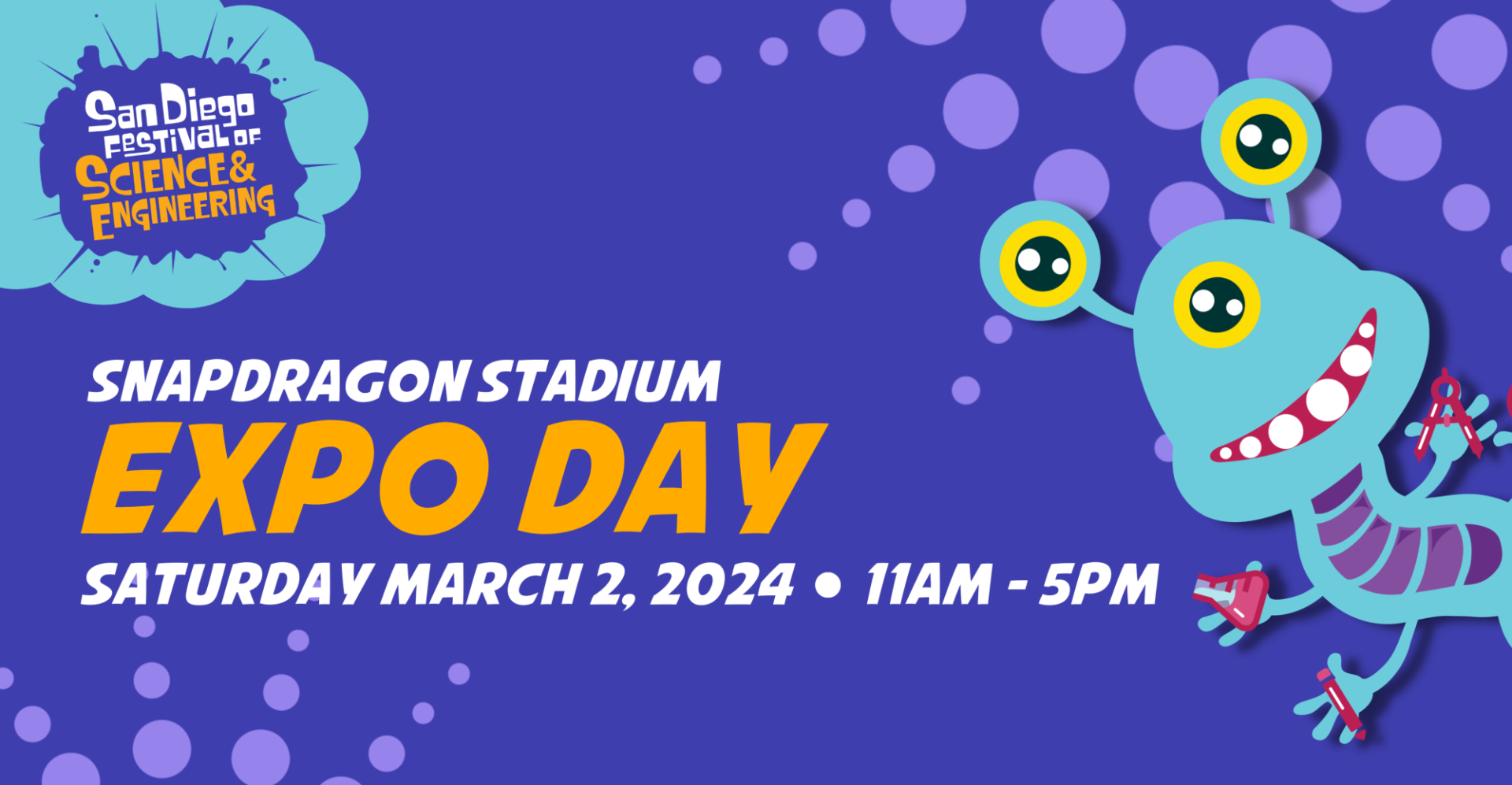 Join us for the 16th annual San Diego Festival of Science and Engineering's EXPO Day at Snapdragon Stadium. This free event will include hands-on STEAM activities, live performances, and much more!
We partner with multiple County of San Diego departments to help provide a day full of science learning and fun on Saturday, March 2, 2024 from 11:00AM to 5:00PM at Snapdragon Stadium.
The San Diego Festival of Science and Engineering is a collective effort between industry, business leaders, government, community organizations, public outreach centers, academia, schools and school districts, and parents. It has evolved to become a comprehensive San Diego County community event that celebrates the diverse cultures, communities, and populace of San Diego and works to inspire the curious young minds of our region to become tomorrow's STEAM leaders.
Visit LoveStemSD.org for more information.
The Festival is the flagship event of Generation STEAM, a 501c3 nonprofit affiliate of Biocom California, a Live Well San Diego Recognized Partner.
STEAM Week Events
The festival also offers tons of virtual events that are open to the public at no cost to participate. Click here to check out Virtual STEAM activities and resources!
These are just a few of our favorite experiments and career talks from STEAM Week 2021!
STEAM Week 2021 Flyers & Resources
County Parks and Recreation Department Videos