Live Well San Diego
Home
Menu
CLOSE
Header Search Box - Custom Content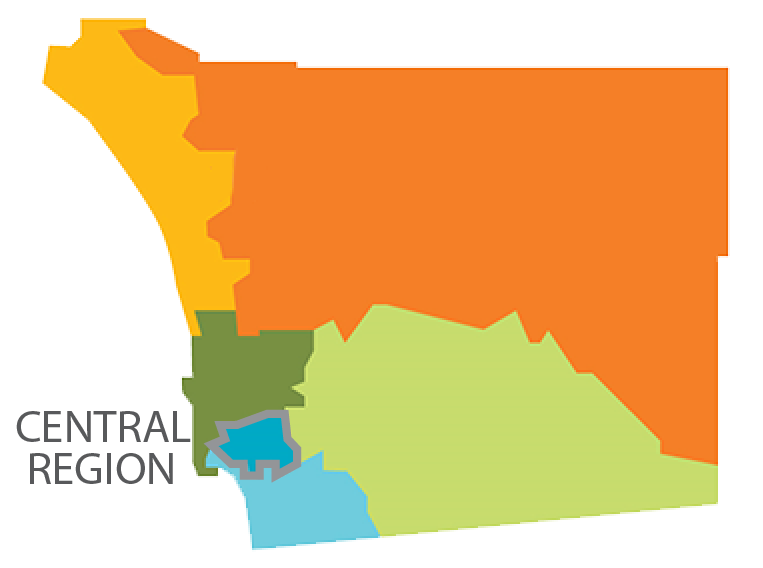 The Central Region in San Diego County is located on the San Diego Bay, and includes downtown San Diego and outlying urban communities, including North Park, College Area, Encanto, Paradise Hills, Barrio Logan, Hillcrest, Mission Hills, and University Heights. In 2013, 490,080 people resided in this densely populated region, representing 16% of the San Diego County population.
Population Characteristics
Residents of the Central Region are highly racially and ethnically diverse. In 2013, two out of every five residents was Hispanic, while one out of every ten was black and one out of every seven was Asian. Slightly more than half of all residents spoke English only; one-quarter were bilingual and about one out of six spoke Spanish only.
In the Central Region, almost one quarter of the population lives in poverty, which is about 60% more than the rate of the county overall. One out of every two households earned incomes less than $50,000, and about 7% earned incomes greater than $150,000.
Community Leadership Team
Community Health Improvement Plan
Additional Resources