The second annual Live Well Advance: Living Well Across the Ages was held November 8, 2017 at the Town & Country Convention Center in San Diego, CA. The event brought together hundreds of partners and stakeholders to advance our shared vision of a healthy, safe and thriving San Diego region.
Representatives from every sector and County government leaders came to network, learn about new tools and best practices, and participate in breakout sessions. Program tracks included:
Strong Families, Thriving Communities
Developing a Dynamic Community for the 21st Century
Engaged Volunteers
Food Systems
Workforce of the Future: Opportunity Youth
Resident Leadership Academy
Resources
Breakout Session Materials
Nadia Arambula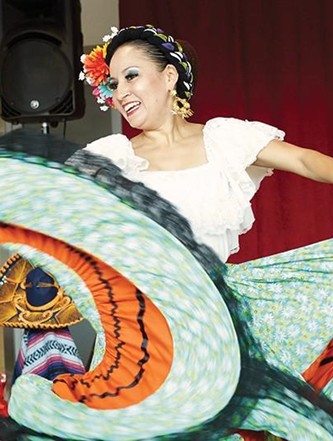 Volunteer, Bayside Community Center
Nadia Arambula was born in Guadalajara, Jalisco, Mexico and immigrated to the USA in 1999. Nadia is one of the grassroots leaders involved in "The Linda Vista Leaders in Action" and helped bring this ongoing movement to life through the Resident Leadership Academy.
An avid volunteer at Bayside Community Center, Nadia has been working in Linda Vista for nine years as not only an assistant but as a teacher of Ballet Folklorico. For Nadia, working and living in Linda Vista provided her with the opportunity to live in her own environment, surrounded by those of her culture but to also experience different cultures. For Nadia, the challenges that the community of Linda Vista faces is economic in nature because of the difficulty of breaking the mentality patterns of scarcity in Linda Vista. Nadia sees the challenge of engaging everyone regardless of their different cultures and how to get people to collaborate together in order to be part of the change in the community. Therefore, for Nadia, "The Linda Vista Leaders in Action" is about combining the richness of everyone's cultures to build a multicultural community. For Nadia, "The Linda Vista Leaders in Action" is about creating a successful community in which the residents, businesses, churches, schools, and institutions are more involved in changing the mentality of what the Linda Vista community is about.
---
Patty Boles
Resource Parent
Founder and Executive Director of Straight From The Heart Resource Center, a non-profit corporation dedicated to the support of foster/adoptive children and their caregivers.
President of North San Diego County Foster Parent Association.
Foster Parent Trainer and Staff member for Grossmont Community College Foster, Adoptive and Kinship Program.
Past Legislative Chair for the California Foster Parent Association.
Met with prior Assemblyman Jan Goldsmith to carry legislation which resulted in the confidentiality of all foster homes in the State of California.
Foster/adoptive parent with husband Richard for 30 years, caring for over 100 children specializing in drug exposed infants and medically fragile children.
Mother of 11 children, 1 birth daughter and 10 adopted special needs children.
2001 North County Times Women of Merit Honoree
Loreal Paris 2013 Woman of Worth Honoree
2014 Daily Point of Light Honoree by President George H. W. Bush
---
Jennifer Burleigh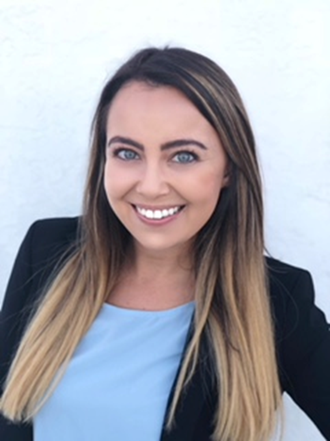 Advocacy Supervisor, Voices for Children
Jen Burleigh was previously a Court Appointed Special Advocate (CASA) with Voices for Children before being hired on as an Advocacy Supervisor and most recently joined the Real Word panel as a moderator. Jen graduated with her Masters in Social Work through Columbia University in May 2017 with a degree focus in Nonprofit Management and a minor in Children and Families. During her first year of her Master's program, she was placed in a Children's Behavioral Health Unit providing individual and group counseling to youth who were battling cancer, diagnosed with autism, or had other various traumas. While completing the second year of her program she worked with United Way of San Diego as a case manager for the Every Student, Every Day Initiative which aims to combat chronic absenteeism in the City Heights Community of San Diego.
---
Rosalina H. Burton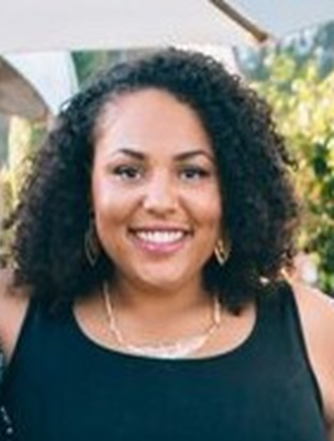 Member, Real World Panel, Voices for Children
From the age of three, Rosalina lived in and out of foster care due to her parent's history of substance abuse and domestic violence.
Voices for Children assigned CASA Dawna to Rosalina when she was 13. Dawna was able to help Rosalina with her emotional stability, multiple placement changes, and education. However, for Rosalina, one of the most important things Dawna did for her were to help her to believe in herself.
Rosalina graduated from San Pasqual Academy and is attending Palomar College. She currently works at San Pasqual Academy as a Mental Health Worker, is contracted with the Federal Government as a NYTD Reviewer and works with other current and Alumni empowering organizations to change the stigmas associated with Foster Care.
Rosalina is a member of The Real Word, a panel at Voices for Children that is comprised of former and current foster youth trained to speak publicly about their experiences in the foster system.
---
Hon. Carolyn Marie Caietti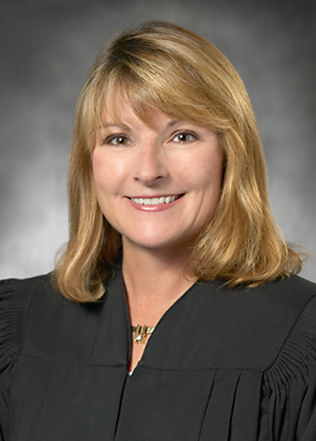 Judge Carolyn Caietti was appointed to the San Diego Superior Court in 2006 and has served in the juvenile division for the past ten years. She has been the Juvenile Presiding Judge since 2013. She serves on a variety of local and state wide committees including the Family & Juvenile Law Advisory Committee to the Judicial Council, Child Welfare Council, Power of Democracy Steering Committee and Keeping Kids in School and Out of Court Initiative.
Judge Caietti graduated from the University of San Diego, School of Law in 1986 and received her a B.B.A., in Business Economics from the University of San Diego, 1983. Prior to becoming a judge she had a civil practice with an emphasis on torts and insurance law.
Judge Caietti has been recognized by a number of organizations for her work in juvenile, including the California Judges Associations, San Diego County Bar Association and Juvenile Justice Commission. Judge Caietti frequently presents on juvenile justice issues.
---
Erik Caldwell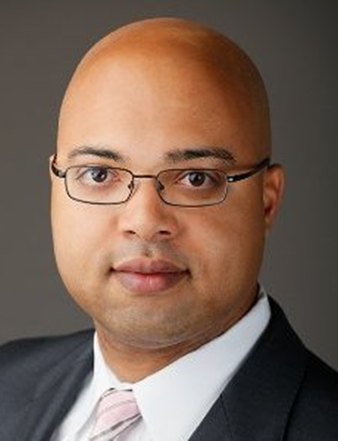 Director of Economic Development, City of San Diego
Erik Caldwell was appointed as Director of Economic Development for the City of San Diego in March of 2015. The Economic Development Department supports the continued growth of San Diego's established life science, communications, cleantech, software, and maritime industry clusters. Under the leadership of Caldwell, the department is focused on maintaining San Diego as a globally competitive economy which provides opportunity for all San Diegans.
Prior to joining the City, Caldwell served as Vice-President of Government Partnerships for Figtree Financing, a San Diego-based clean energy financing company. Caldwell's experience also includes a long career in public policy, having advised elected officials at the City of San Diego, County of San Diego, State Board of Equalization, and State Assembly.
Caldwell previously worked for the City of San Diego as Deputy Director of Policy to former San Diego Mayor Jerry Sanders. In this capacity, he was responsible for the implementation of the Mayor's economic development strategy and leading the City's efforts to support the region's innovative economy.
Caldwell earned a Bachelor's of Arts in Political Science from California State University San Marcos and a Master's in Business Administration from San Diego State University.
---
Peter Callstrom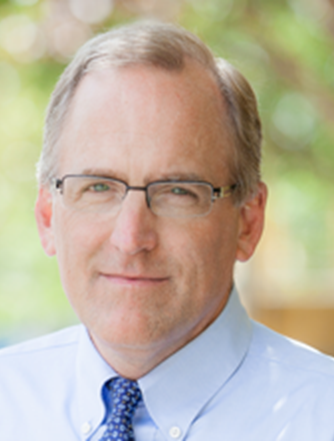 CEO & President, San Diego Workforce Partnership
Peter has led nonprofit organizations in the San Diego region since 1986 including services to adults with disabilities, the homeless, and under-represented job seekers. With an annual budget of $40 million, the Workforce Partnership funds and delivers workforce programs to train and support job seekers to meet the needs of regional employers. The Workforce Partnership also conducts in-depth labor market research in order to understand employers needs and trends in our economy. With an emphasis on underserved and under-represented populations, but available to all job seekers, the Workforce Partnership and its funded partners serve 60,000+ job seekers annually.
---
Clarence H. Carter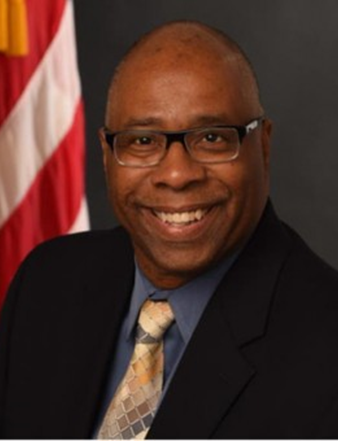 Director, Office of Family Assistance, Administration for Children and Families, U.S. Department of Health and Human Services
Clarence H. Carter is the Director of the Office of Family Assistance at HHS' Administration for Children and Families, coming from the Institute for the Improvement of the Human Condition, which he founded. At that organization, he worked with state and local safety net agencies to meet the emergency needs of socially and economically vulnerable citizens.
Carter served as the Director of the Arizona Department of Economic Security, in addition to other state, federal and local human services management positions.
During his service in the Bush Administration, he managed the Supplemental Nutrition Assistance Program (SNAP) and served as the Director of the Office of Community Services. As Commissioner of the Virginia Department of Social Services, his program was instrumental in growing the capacity of its citizens. In his first five years, more than 25,000 public assistance recipients obtained gainful employment, earning in excess of $200 million. During his tenure, Virginia's public assistance rolls were reduced by more than half, from an all-time high of 74,000 families to a 30-year low of 31,000.
On the local level, while serving as the Director of the Washington, D.C., Department of Human Services, Carter led the design and operation of an initiative to house more than 1,000 homeless residents. It was this effort that transformed the District's shelter-based homeless system to one based in permanent supportive housing as the primary mechanism to reduce homelessness.
---
Carlos O. Turner Cortez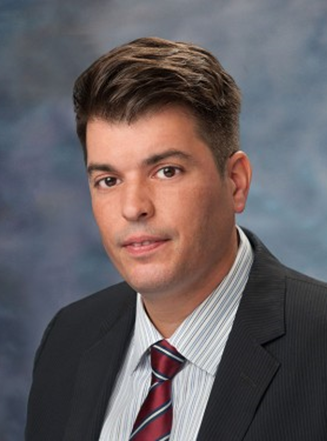 President, San Diego Continuing Education
Dr. Turner Cortez presently serves as the President of Continuing Education with the San Diego Community College District. He most recently served as Dean of Academic Pathways, Workforce Development, and Student Success and Acting Vice President of Instruction at Berkeley City College. His research interests center on the role of educators and administrators of color in the historical development of American social welfare and education policy. He is also an expert in the area of promoting equity and access in urban education through literacy and policy initiatives. Before BCC, he also served as Director of Education Extension at the University of California at Los Angeles (UCLA). Prior to UCLA, he worked in education at the P-12 level as a classroom teacher, administrator, and researcher.
---
Wendy Curiel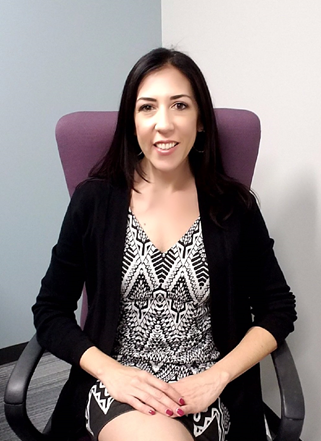 [Missing Bio]
---
Vanessa Davis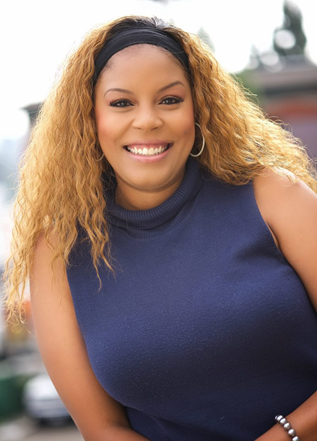 Youth Services Director, Just in Time for Foster Youth
By her own admission, Vanessa's experience growing up in foster care was not the greatest. Entering into foster care at the age of 3, having upward of 10 placements, Vanessa aged out of the foster care system at 18 years old completely unprepared for adulthood. Through perseverance, faith, hard work, and the support of her church family she slowly began to build a life for herself. At 19 years old, when faced with the possibility that her two younger sisters that had remained in foster care were possibly going to be moved into different homes, Vanessa felt compelled to take on the responsibility of caring for her sisters.
While working and going to school, Vanessa became a licensed foster parent with Casey Family Programs and worked tirelessly to provide the stable, loving home for her sisters that she had never experienced.
Professionally, Vanessa's passion for public speaking and community education has opened up many doors for her. During her tenure at Wells Fargo Bank, she taught financial literacy courses to nonprofits and has also volunteered her time with Casey Family Programs.
---
Mark Fenton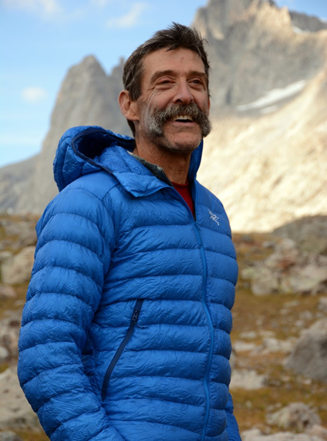 Mark Fenton is a national public health, planning, and transportation consultant, an adjunct associate professor at Tufts University's Friedman School of Nutrition Science and Policy, and former host of the America's Walking series on PBS television. He was a developer of the University of North Carolina's Safe Routes to School program. Mark now provides technical training and community planning as an independent consultant. He has authored numerous books, including the bestselling Complete Guide to Walking for Health, Weight Loss, and Fitness, research publications and articles related to exercise science, physical activity promotion, and community level interventions. He is a vocal advocate for non-motorized transportation, a frequent consultant on bicycle and pedestrian community plans, and a recognized authority on public health issues and the need for community, environmental, and public-policy initiatives to encourage more walking, bicycling, and transit use.
---
Heidi Gjertsen
Research Director, San Diego Hunger Coalition
Heidi Gjertsen, Ph.D., leads research that helps San Diego Hunger Coalition generate the foundational knowledge and data needed to build a San Diego County where no one has to go to bed hungry. Heidi investigates topics such as utilization of CalFresh and youth meal programs, in order to identify systemic barriers to food access and the most promising solutions to hunger. The results of this research are the backbone of Hunger Free San Diego, a regional collaborative planning effort to end hunger in our region.
Heidi brings a passion for improving lives through science and over a decade of international research experience to the San Diego Hunger Coalition. In her work with fishing and farming communities, she evaluated performance and impacts of conservation strategies and developed incentives for conservation and economic development. Heidi has trained and led international research teams throughout Southeast Asia and the South Pacific. As a contractor for the U.S. Department of Commerce, she assessed the cost effectiveness of domestic and international programs. Her work has been published in numerous peer-reviewed journals and reports. Heidi has also served on graduate student thesis committees and taught undergraduate and graduate courses at UC San Diego.
Heidi received her Ph.D. in Agricultural Economics from Cornell University and her Bachelor's degree in Environment and Resource Studies from the University of Waterloo.
---
Nick Hardwick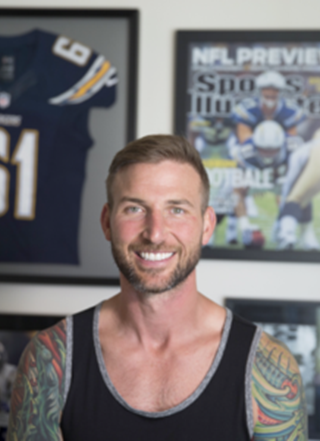 NFL Commentator and Health Advocate
Nick Hardwick is a former San Diego Chargers Pro Bowl Center and NFL veteran who played 11 seasons and his entire career with the Chargers (2004-15). Hardwick is considered one of the most popular Chargers and widely revered as the cornerstone of one of the team's most productive offensive lines that forged a path for such legendary players as LaDainian Tomlinson, Drew Brees and Phillip Rivers.
In 2015, after his retirement from the NFL, Hardwick capitalized on his insider knowledge and gregarious personality, and successfully launched a new career as a media personality and NFL analyst (TV, radio and digital). He holds multiple media positions including: Field Reporter for the San Diego Chargers Radio Broadcast; local TV sportscaster on Fox 5 San Diego; weekly radio contributor on three iHeart Radio stations in San Diego and host of "Behind the Bolt with Nick Hardwick" featured on Fox Sports San Diego (TV) and the San Diego Chargers website.
In addition to his broadcast and motivational speaker duties, Hardwick also trains NFL Draft prospects and is developing a new digital training program for high school and youth football players.
Hardwick married his college sweetheart, Jayme, a fellow athlete and star on the Purdue University Women's Soccer team. Together they have two boys, Hudson (4) and Ted (2), and enjoy an active lifestyle in San Diego.
---
Carrie Julius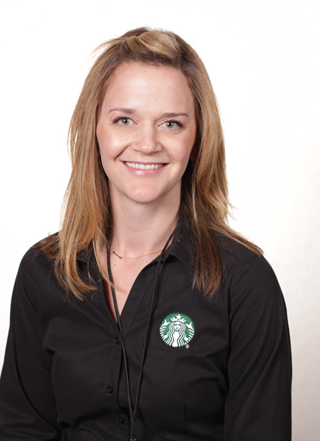 Senior Talent Advisor, Starbucks
Carrie has been in Recruiting for the past 12 years, and a partner at Starbucks Coffee Company for the last 3. As a Talent Advisor at Starbucks, she has had the privilege of supporting social impact in their hiring strategy, across the country. Specifically, she focuses on our Opportunity Youth and Refugee hiring initiatives; bringing their commitments to life, primarily in their retail business. Carrie believes that her relationships with community-based organizations that serve disconnected youth, or resettled Refugees, are so important to the success of her role and these initiatives. At Starbucks, it really comes down to the company mission statement: To inspire and nurture the human spirit — one person, one cup and one neighborhood at a time.
---
Debbie Krakauer
Volunteer Coordinator, San Diego Rescue Mission
Debbie Krakauer has been the Volunteer Coordinator at San Diego Rescue Mission for six years and has worked in volunteer management with local nonprofits for over 25 years.
---
Herminia Ledesma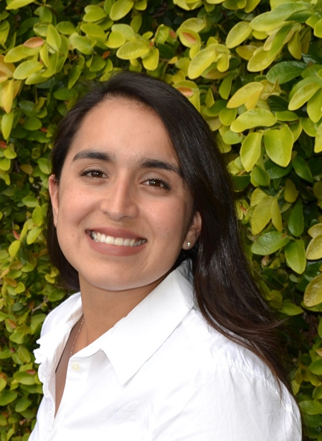 Program Manager for Vista Community Clinic
Herminia Ledesma, Program Manager for Vista Community Clinic, oversees VCC'S migrant health and community outreach efforts. Primarily, her work consists of coordination of various VCC outward facing programs. Through her work she has gained vast experience in the implementation of various health education projects, and this has been the core of her work at VCC.
Ms. Ledesma has over 5 years of experience leading Community Health Worker programs that focus on training and facilitation for resident leaders on topics such as community organizing, advocacy, peer health education, and more.
She has led various community mobilization projects related to public health, including Resident Leadership Academy facilitation. She has seen 4 graduating cohorts of RLA's in the areas of Vista and Fallbrook. She is an advocate for RLA's, and has seen the impact the curriculum implementation has the community.
Currently, Ms. Ledesma serves as Chair of the Farm Worker CARE Coalition and an active member of the San Diego Bi-National Health Week Coalition. Ms. Ledesma is whole heartedly committed to achieving health equity for all.
---
Ismael Lopez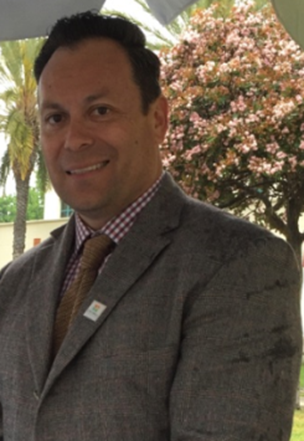 Program Specialist, Eligibility Operations, County of San Diego
Ismael Lopez is the CalFresh Outreach and Enrollment Liaison for the Health and Human Services Agency, Eligibility Operations. Ismael has established relationships with various community partners and regularly attends community events to share valuable CalFresh information with members of the public. Ismael collaborates with local colleges, senior centers, and other organizations and provides outreach resources to bring awareness to this food assistance program.
---
Lucy Lu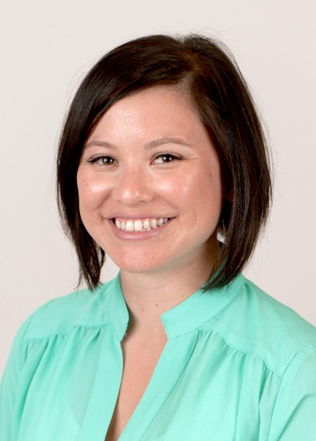 Program and Operations Manager, HandsOn San Diego
Lucy Lu is a project manager and event planner by trade and loves working for startups because of the entrepreneurial spirit and the opportunity to wear many hats. She is deeply passionate about public service and volunteerism and its key role in creating a thriving community.
She considers herself a "professional volunteer" and has been a member of the Young Nonprofit Professionals Network, Women Give San Diego and Run Women Run. A native San Diegan, she is confident the Padres will have a better season next year.
---
Nick Macchione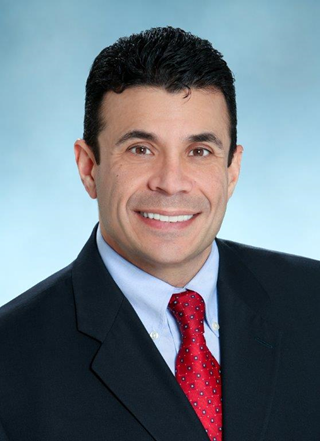 FACHE, Director, Health and Human Services Agency, County of San Diego
With 30 years of experience merging health, human services and housing, Nick Macchione serves as SanDiego County's Director of the Health and HumanServices Agency. In his role, Macchione is at the forefront of a paradigm shift transforming how government influences public welfare. Leading a workforce of 6,400 county and 7,000 contracted employees with a $2 billion annual budget, Macchione's role reaches3.3 million San Diego residents. As the architect and strategist of "Live Well San Diego," Macchione is championing a transformative, social movement for prevention, wellness and whole person care. Considered a strategic and visionary leader of systems-wide solutions, Macchione has helped develop this ambitious vision for population health and social wellness. Since its inception in 2010, Macchione continues to champion efforts along with hundreds of diverse partners including governments, schools, businesses, faith-based and communities to collectively unify a region where everyone can be healthy, safe and thriving!
Macchione holds Master's degrees from ColumbiaUniversity and NYU specializing in leadership, management and policy.
---
Dr. Chuck Matthews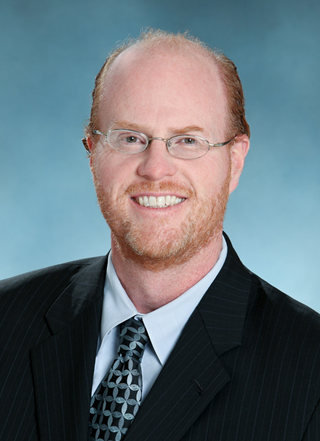 Interim Director for Aging & Independence Services, Director of North County Regions, Health and Human Services Agency, County of San Diego
Dr. Chuck Matthews is the Interim Director for Aging & Independence Services as well as Director of the North County Regions for the County of San Diego Health and Humans Services Agency. He holds a doctorate degree in Public Health from UCSD as well as an MBA and MS in Marriage, Family and Child Counseling from San Diego State University. He has been a leader in the aging field for over 20 years championing innovative programs that promote wellness and independence. His passion is bringing people from all sectors of the community to the table to cultivate trust and a shared vision that leads to meaningful and sustainable collective impact.
---
Christina Meeker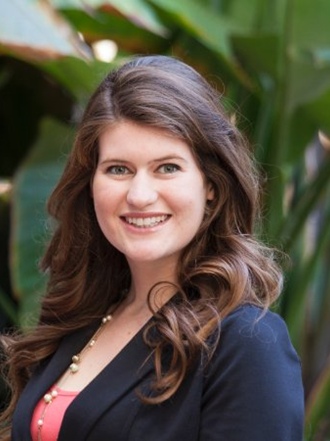 Volunteer Program Manager, Words Alive
Christina Meeker is a San Diego native, a traveling yogi, and an avid dancer. She began her career with Words Alive as a volunteer, then joined the staff. She now serves as the Volunteer Program Manager for the office and its many literacy programs. She graduated class of 2013 from the University of San Diego with a Bachelor of Arts in Communication Studies and Spanish. She is an active alumna, participating in campus events and the professional business society Alpha Kappa Psi. Christina also serves as a council member to the Volunteer Administrators Network of San Diego, and volunteers with her local Kiwanis Club.
---
Brian Pollard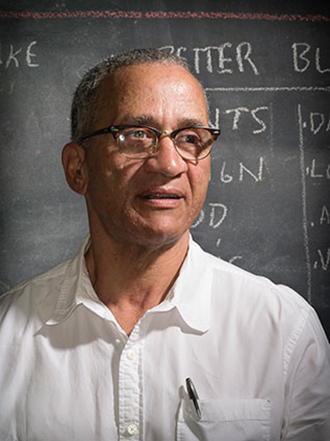 Executive Director, Urban Collaborative Project
Brian Pollard, founder of the Urban Collaborative Project, works within some of the most underserved, family-crisis areas in the City of San Diego.
Using the Self-Healing Community Model, the Urban Collaborative Project focuses on addressing Community Trauma and Resilience practices centered around Health, Safety, infrastructure/art and Education.
---
Janice Reynoso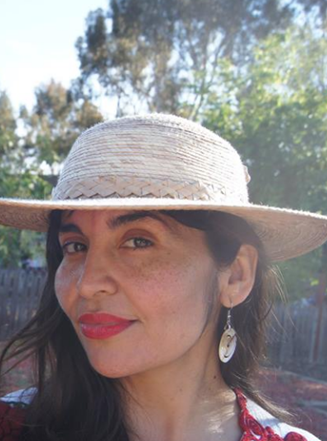 Mundo Gardens
First born child to Mexican Immigrant parents and raised in National City and Southeast San Diego, Janice Luna Reynoso grew up learning to make a difference and helping others from her mother Yolanda, who continuously helped the community by translating and filling out documents for immigrants and those in need. She was also influenced learning of her family's farm worker heritage, stories of marching off of the field with Cesar Chavez, and learning of other pioneers in the civil rights movement. Gang violence was prevalent in her youth and Janice lost friends and family to violence, drug use, or incarceration. This inspired the desire for social justice and learning more about systems.
Janice is one out six children, a mother of three, a community leader involved in projects such as founding Mundo Gardens, with a focus on community gardening and health advocacy. "I believe complete health includes active healthy living, education, holistic choices, and also celebration of the arts and culture." She carries that vision as a facilitator including her work with refugee and immigrant youth at YALLA San Diego.
---
Elizabeth Rosas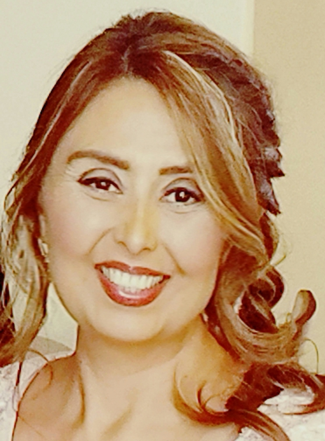 Child Welfare Services, County of San Diego
Elizabeth Rosas works for the County of San Diego, Health and Human Services Agency in Child Welfare Services. Ms. Rosas earned a Bachelor's degree in Behavioral Science from National University. She has twenty years of experience in Child Welfare Services and currently supervises the Foster Youth Mentor Program as well as an Extended Foster Care unit. Ms. Rosas has dedicated her professional career to helping children and youth achieve their full potential by developing lifelong meaningful relationships and connections in their communities with individuals who will remain in their lives long after their time in foster care. She is passionate about working with community volunteers as they are the foundation of the Foster Youth Mentor Program.
---
Tanja Schroeder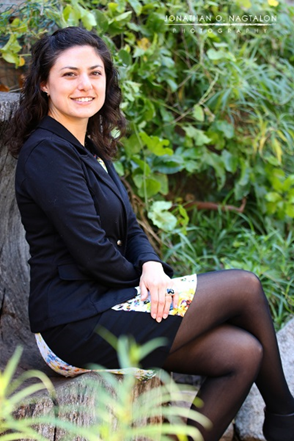 Senior Manager, Volunteer Programs and Training at Fleet Science Center
Tanja Schroeder works at the Fleet Science Center as the Sr. Manager, Volunteer Programs and Training. She has been with the Fleet for 5 years and loves going to Balboa Park every day for work. She will be graduating this Spring from USD with a Masters in Nonprofit Leadership and Management. Tanja loves to travel and previously worked abroad in 5 different countries before working at the Fleet.
---
Wendy Shigenaga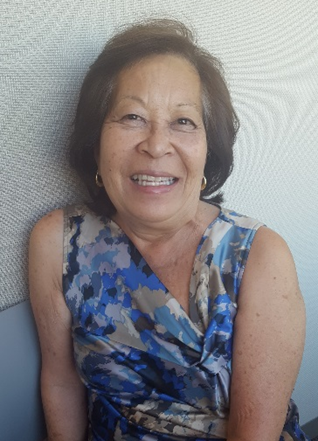 Contractor, Aging & Independence Services, County of San Diego
Wendy Shigenaga RDN is the Registered Dietitian and Nutrition Consultant for the Senior Nutrition Program of The County of San Diego Aging & Independence Services. She provides technical expertise and oversight to AIS and its Nutrition Contractors for the provision of congregate and home delivered meals, ensuring that seniors receive healthful meals in a safe and welcoming setting.
---
Meg Storer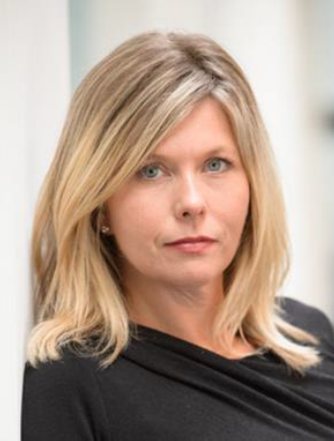 Vice President of Government and Community Relations, 2-1-1 San Diego
As Vice President of Government and Community Relations for 2-1-1 San Diego, Meg Storer brings a wealth of knowledge and experience in the fields of government affairs, public relations, communications and marketing. Meg joined 2-1-1 in 2003 and is responsible for helping the agency build upon its social entrepreneurship vision, creating a positive public reputation and ensuring proper positioning and messaging for 2-1-1 throughout the community, both locally and statewide.
Meg serves as the agency's keystone by providing guidance to 2-1-1's Executive Team and Senior Staff. Meg is pivotal in raising awareness of 2-1-1 and its programs among key community leaders to generate support and partnerships that forward its mission. Her ability to navigate the political landscape has helped 2-1-1 gain strong relationships with multiple municipalities and political entities building support for 2-1-1's services. This includes 2-1-1's disaster response function, working closely first responders to streamline services for San Diegans in times of disaster; as well as creating and expanding strong partnerships in the military and veteran community.
---
Hon. Racquel Vasquez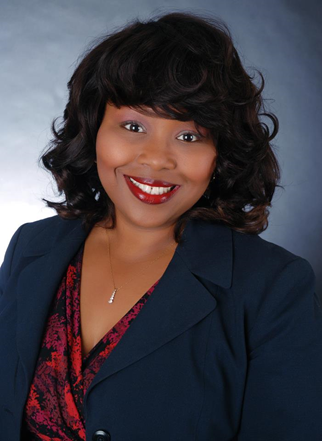 Mayor of the City of Lemon Grove
On November 8, 2016, Racquel Vasquez became the first African American female Mayor elected to serve in San Diego County. She is currently working with her fellow council members to prioritize the budget, encourage redevelopment, support infrastructure improvements and maintain services that are important to the community.
Racquel's priorities for the City of Lemon Grove include:
Public Safety – Working hand-in-hand with law enforcement to lower crime and maintain a safe community in Lemon Grove.
Quality Neighborhoods – Encouraging redevelopment while preserving the unique characteristics and small community feel of the City.
Economic Development – Prioritizing the City's budget to ensure our City thrives – supporting infrastructure improvements, local businesses, and supporting efforts to bring back community services that are important to the residents of Lemon Grove.
Prior to serving on the Lemon Grove City Council, Racquel was an active Lemon Grove community member, serving on various community groups, associations and city task forces. She also served as a City of Lemon Grove Planning Commissioner and was a graduate of the Resident Leadership Academy.
---
Domingo Vigil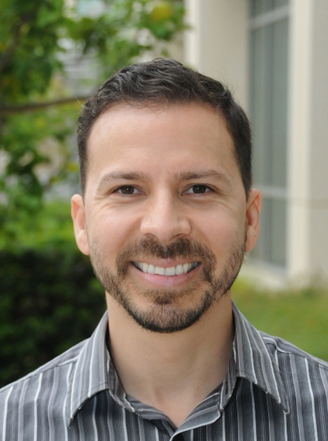 Program Coordinator, Land Use and Environment Group, County of San Diego
Domingo Vigil is a Program Coordinator with the County of San Diego's Land Use and Environment Group Executive Office and oversees the implementation of the Live Well San Diego Food System Initiative. Domingo leads a multi-departmental working group in the County that works to improve different aspects of the food system, including growing, production, access, safety, and disposal of food. Domingo is currently leading efforts to develop a regional Food Donation Action Plan, which will include an assessment of infrastructure needs for food pantries in the region. The Food Donation Action Plan will inform the development of future programs and allocation of resources to support food donation and the reduction of food waste and food insecurity in the region. Domingo has a B.A. in International Business from San Diego State University, and a Masters in International Affairs with a focus on Environmental Policy from the University of California, San Diego.
---
Cheryl Wegner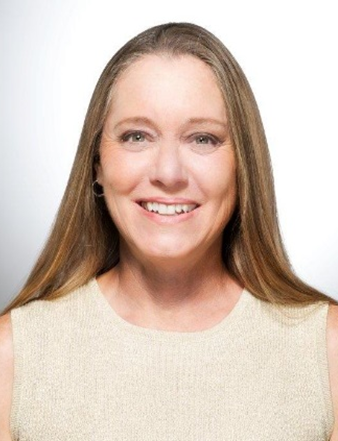 Volunteer Coordinator, Department of Parks and Recreation, County of San Diego
My name is Cheryl Wegner. I've been the Volunteer Coordinator for County of San Diego Department of Parks and Recreation since 2005. Prior to working with the County I was actually a volunteer, serving as a volunteer patrol member, patrolling the county parks and the U.S. Forest Service from horseback. I've also been active in my community as a trails advocate, serving on a couple of community boards for many years. As a Wilderness Rider for Backcountry Horsemen of California, I provide Leave No Trace and other trail education to the public. My husband and I are originally from Western New York and now live in Ramona with our horse, dog and a few laying hens. I stay active taking care of the property, when I'm not out riding the trails.
---
Don Wells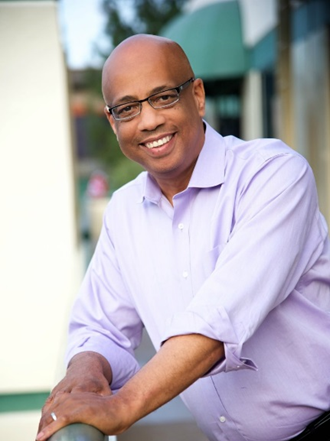 Executive Director, Just in Time for Foster Youth
Don Wells is a graduate of Washington University in St. Louis with degrees in Psychology, History and Political Science and certification to teach secondary education. In 2004, he also earned a Master of Arts in Counseling Psychology.
Wells began his career as a high school history and psychology teacher before beginning an award-winning media career spanning three decades as an artist/animator, writer-producer, news director, project manager, and communications consultant. The one constant throughout the years has been his commitment to use his talents and influence to serve the community.
Don was instrumental in the early formation of JIT and used his leadership position at KGTV/ABC10 San Diego to help produce the My First Home Extreme Makeover segment, giving JIT much needed visibility in its infancy. Since then, Don has been a consistent supporter of Just in Time, joining the board in 2009 and assuming the duties of Executive Director in 2010.
---
Melinda Wilkes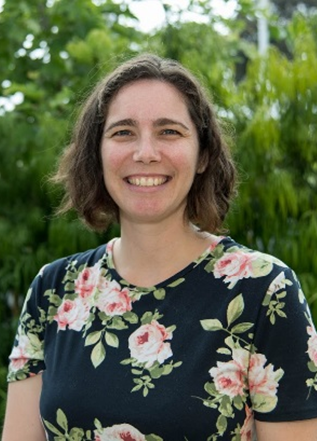 Director of Volunteer Engagement, Special Olympics Southern California
Melinda Wilkes has worked in the nonprofit sector for over fifteen years and has been in the field of volunteer engagement for over twelve years. For the past 11.5 years, she has worked as the Director of Volunteer Engagement at Jewish Family Service of San Diego. She is board chair at HandsOn San Diego and was a council member of the San Diego Volunteer Administrators Network. She is dedicated to the sector and takes pride in helping individuals and agencies strengthen their volunteer capacity. She has taught volunteer management for several years on a local and national level. She holds her Masters in Nonprofit Leadership and Management from the University of San Diego and is a certified volunteer administrator through Council for Certificate in Volunteer Administration.
Introduction & General Session
Keynote Session: Nick Hardwick
2017 Partners Report Video
Free viewers are required for some of the attached documents.
They can be downloaded by clicking on the icons below.
Acrobat Reader

Windows Media Player

Word Viewer

Excel Viewer

PowerPoint Viewer