Live Well San Diego
Home
Menu
CLOSE
Header Search Box - Custom Content
Event Materials
Keynote Speaker Presentation Slides
Facebook Live Videos from the Advance
Promote - Social Media Playbook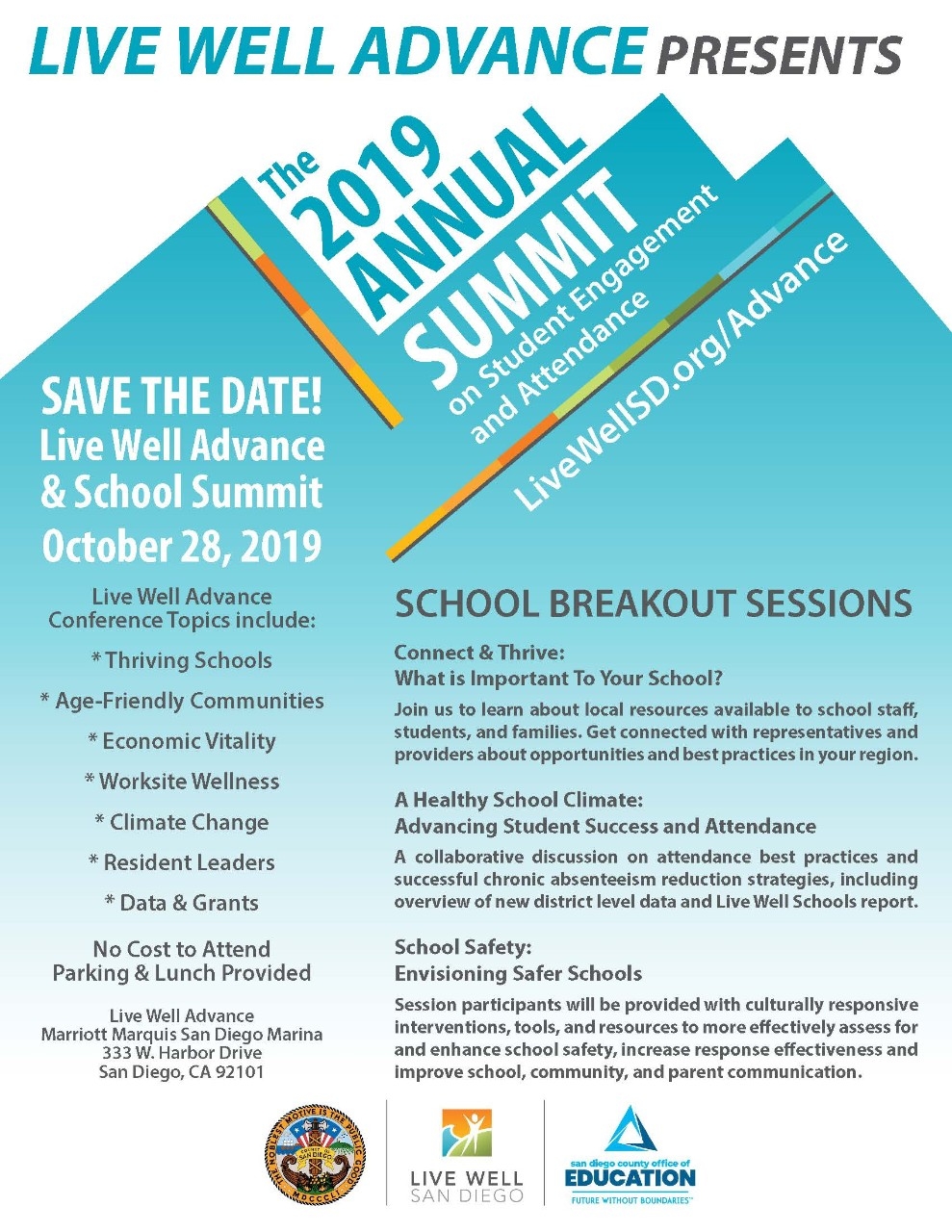 YEAR IN REVIEW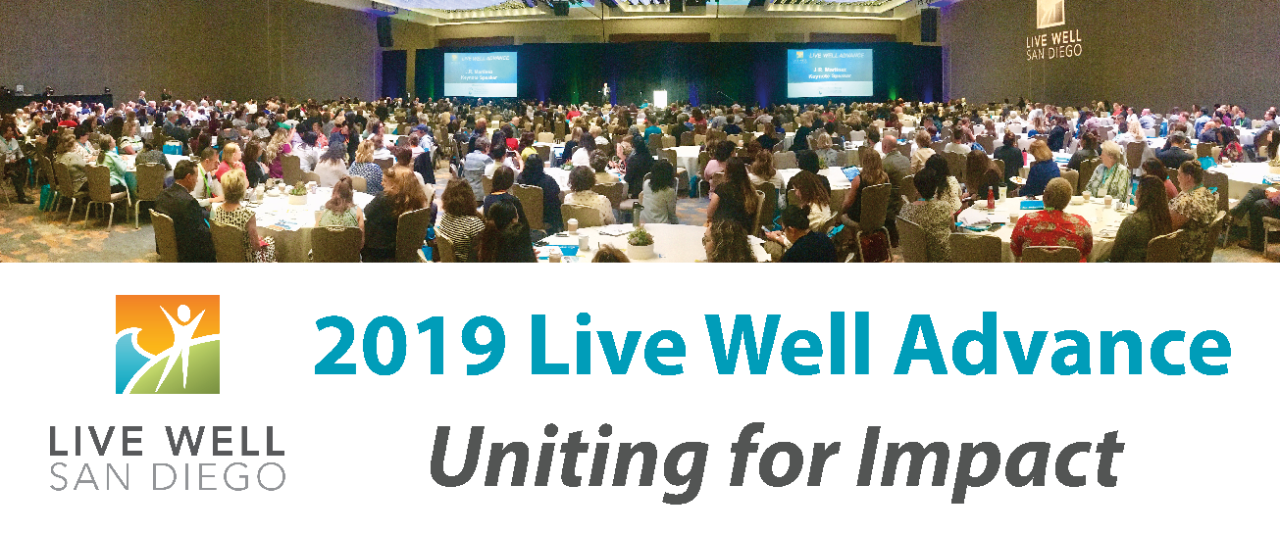 The fourth annual Live Well Advance: Uniting for Impact brought together thousands of partners and stakeholders to network, learn about new tools and best practices, and participate in breakout sessions on Monday, October 28, 2019. Leaders from every sector joined together to advance our shared vision of a healthy, safe and thriving San Diego region.
Thank you to our keynote speaker, Rosanne Haggerty, who shared critical lessons from communities that have ended chronic and veteran homelessness. View her presentation, Lessons From Communities That Have Ended Chronic and Veteran Homelessness.
Agenda & Session Descriptions
See the following sections for more information about the 2019 sessions.
9:00 AM - Opening Session
10:15 AM - 11:15 AM: Breakout Sessions
11:30 AM - 1:00 PM: Lunch and General Session Lessons from Communities That Have Ended Chronic and Veteran Homelessness
1:30 PM - 2:30 PM: Breakout Sessions
3:00 PM - 4:00 PM: Breakout Sessions