Live Well San Diego
Home
Menu
CLOSE
Header Search Box - Custom Content

Together, we can do more.
Through collective impact, the vision aligns efforts to create a region that is Building Better Health, Living Safely, and Thriving.
About Us

Committed to your well-being.
Wherever you live, work, learn, play or pray, we are working to improve your well-being and the health of your community.
Partner With Us

Read stories about our impact.
Innovation and collaboration are the forces driving change in our region.
Read Latest News
Indicators Dashboard

Health
Enjoying good health and expecting to live a full life.
Life Expectancy (years)
80.6
Quality of Life (%)
95.0%

Knowledge
Learning throughout the lifespan.

Standard of Living
Having enough resources for a quality life.
Unemployment Rate (%)
4.9%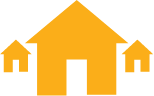 Community
Living in a clean and safe neighborhood.
Physical Environment (%)
2.1%
Built Environment (%)
62.0%

Social
Helping each other to live well.
Vulnerable Population (%)
31.8%
Community Involvement (%)
25.5%
Explore Data