Live Well San Diego
Home
Menu
CLOSE
Header Search Box - Custom Content
Health & Community Support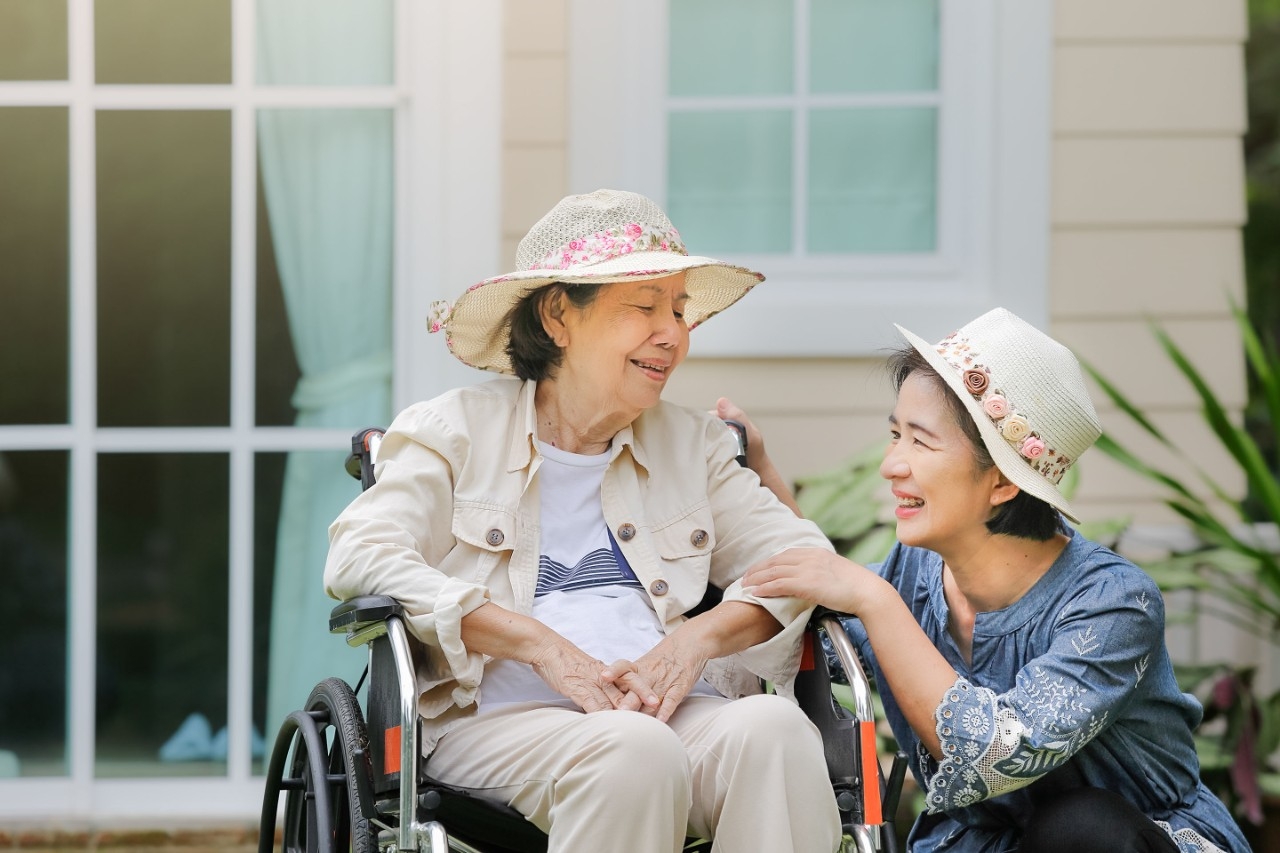 When health challenges occur, access to healthcare and community support is important. During listening sessions, many older adults reported they were not aware of the variety of services available to them. They also wanted to learn more about technology that could help with aging in place. Some older adults expressed interest in joining a Village, a social support network in which members help each other by providing transportation, friendship and support needed to remain in their homes.
Vision
A community that promotes mental health, physical health and access to healthcare and community support for people of all ages and abilities.
Goals
Create an outreach plan to increase awareness of existing community resources.
Increase access to and use of technology that supports older adults to age in their community.
Encourage the development of village-like community support systems (volunteer-based, grassroots organizations of neighbors helping neighbors with needs such as rides or yardwork).
Join the Theme Team
The Health & Community Support Theme Team is led by representatives from AARP ® and VillageCore, with support from community members and County of San Diego staff.
For more information or to join the Health & Community Support Theme Team, please contact Matthew Parcasio at matthew.parcasio@sdcounty.ca.gov.
Get Connected and Learn More
Villages
A Village is a community of members that share their skills, support and expertise to help each other navigate the challenges and opportunities of aging while remaining in their present homes. The team has held two symposiums to educate community members and stakeholders about Villages and is working on developing a pilot Village. To learn more about Villages, visit the following links.
Village to Village Network: A national organization that provides resources, training and peer networking opportunities to "help communities establish and manage their own villages."
Village Movement California: California-based coalition that is "leading the way with the proven tools, connections and visibility so that villages and in turn Californians can thrive."
VillageCore: VillageCore works with residents and community leaders throughout San Diego to launch and operate villages. VillageCore develops partnerships with non-profit and healthcare organizations with the aim of addressing social determinants of health.
Raising Awareness of Existing Resources
The region has many resources and programs to support older adults, and the Health & Community Support team is working on raising awareness.
2-1-1 San Diego is the region's primary clearinghouse with over 6,000 community, health, and other services. Dial 2-1-1 or connect online at www.211sandiego.org.
For senior-specific resources, contact Aging & Independence Services at 1-800-339-4661.
Technology
The Health & Community Support team has a goal to increase access to technology to help older adults age in place.
The 2016 Report to the President, "Independence, Technology, and Connection in Older Age," provides more information about how technology can increase social connectivity and emotional health, and address changes in cognitive or physical abilities.