Live Well San Diego
Home
Menu
CLOSE
Header Search Box - Custom Content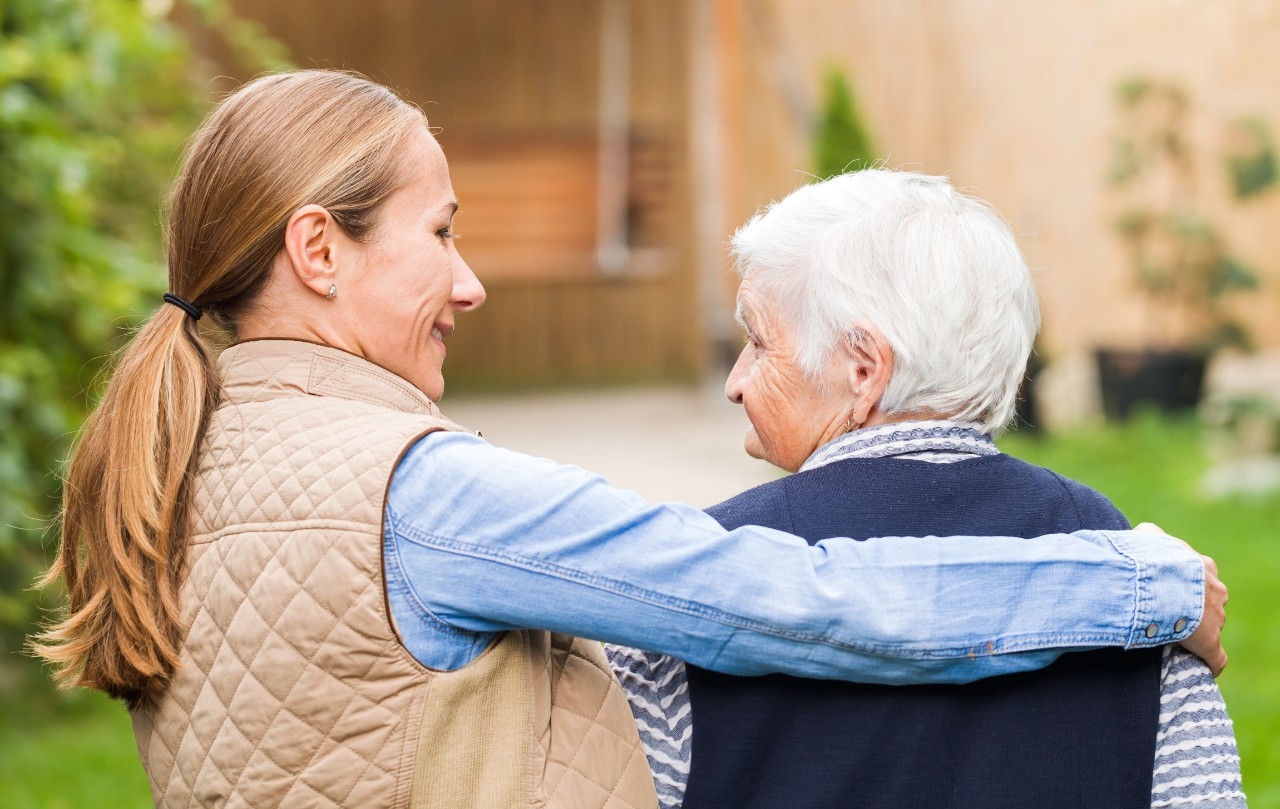 In 2015, an estimated 84,405 San Diegans age 55 years and older were living with Alzheimer's disease and related dementias. To help make our region a place that better supports the growing number of older adults with dementia, the County of San Diego became a recognized dementia-friendly community in 2016.
In dementia-friendly communities, more people understand dementia, there is less fear and avoidance of those with dementia, and people living with dementia are included and feel supported to live independently for longer.
What does a dementia-friendly community look like?
Vision
San Diegans have the information they need to reduce their risk of Alzheimer's disease and related dementias (ADRD); residents with ADRD receive the highest standard of clinical care; individuals with ADRD are well cared for and supported by "Dementia-Friendly" communities to be as independent as possible; and family members have the support they need to care for their loved ones.
Join the Team
For more information or to join the Dementia Team, please contact Toni-Ann Simpelo at toni-ann.simpelo2@sdcounty.ca.gov.
Get Connected and Learn More
Dementia-Friendly Activities Toolkit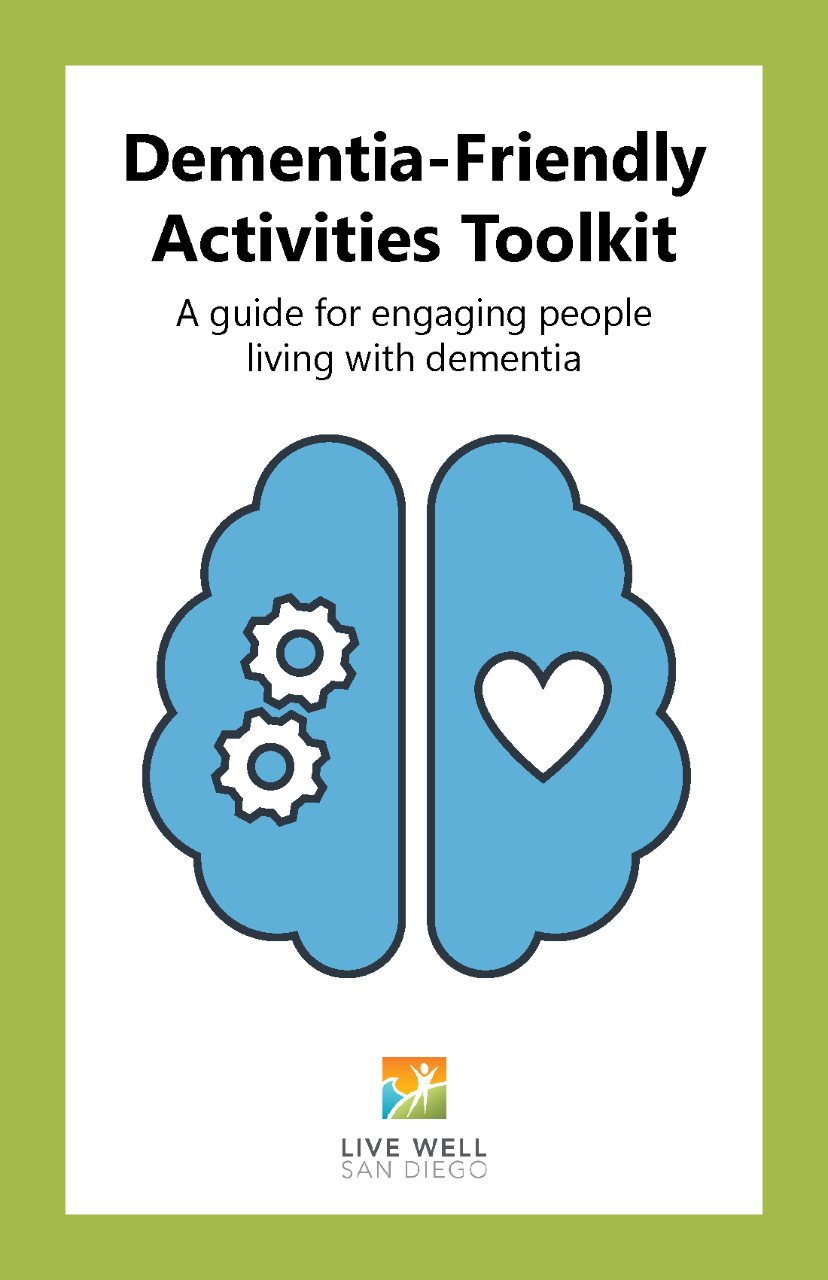 Families and caregivers play a critical role in helping people with dementia to stay engaged. This toolkit includes activities and resources that support the needs of people living with dementia and make it easier for them to remain engaged in pleasurable and interesting activities. When using this toolkit, remember to be flexible with the activities and adjust as needed. Track what works and doesn't work to improve your next activity. Use and share this toolkit in your community:
Dementia Communication Card
Dementia can affect a person's ability to communicate with others. This can become increasingly challenging and frustrating for the person living with dementia and their caregivers. The Dementia Communication Card is designed to help caregivers facilitate positive and compassionate interactions between the person with dementia and members of the community. For example, during a dental visit a caregiver may wish to hand the card to the dental hygienist. Or, during a trip to a restaurant, the caregiver could hand the card to the server.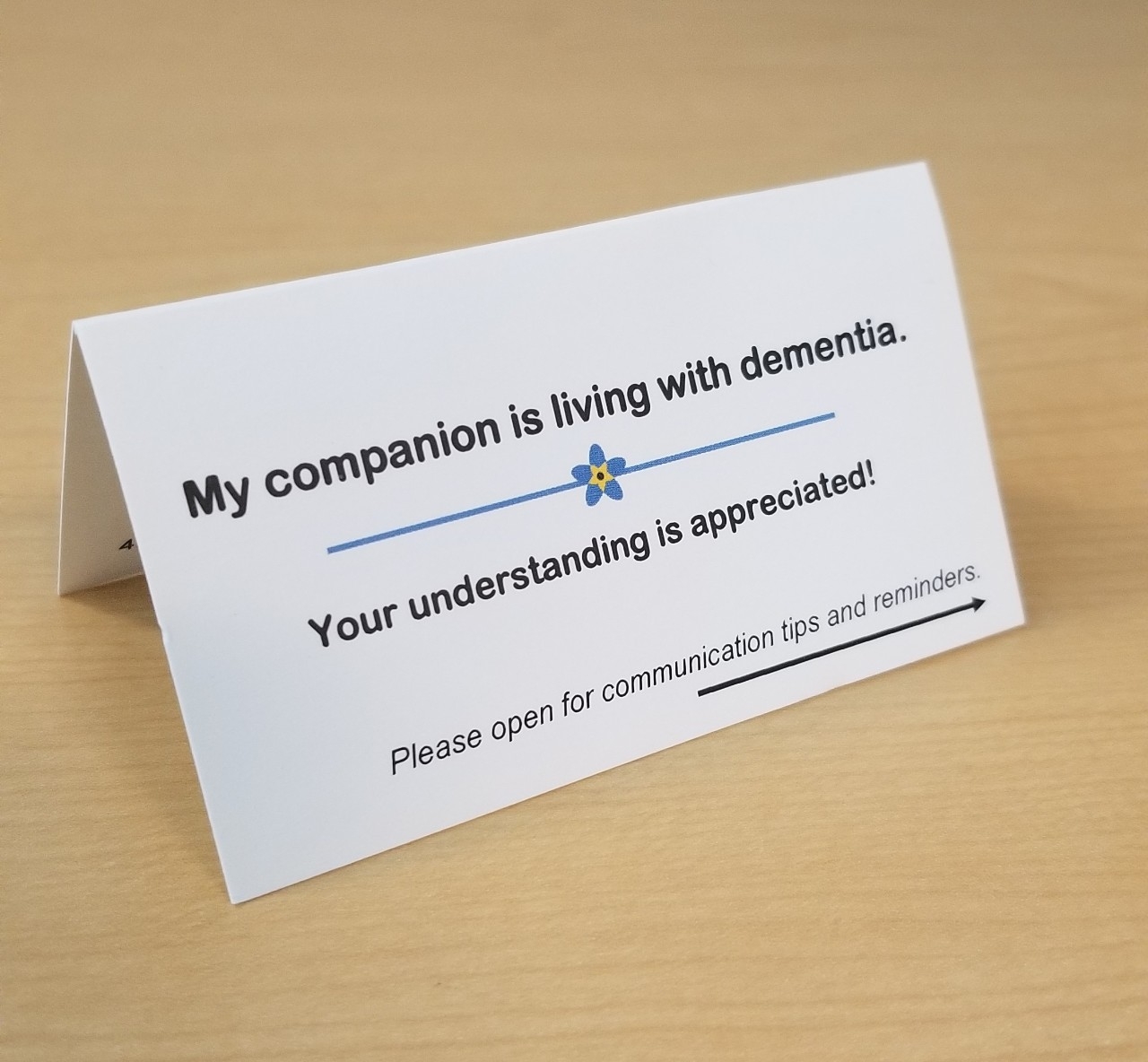 The Dementia Communication Card is available in the following languages.
Instructions for Print and Use
Download the pdf. Note: The document prints four (4) cards.
Print the document on both sides (flip sheets on the long edge), a standard letter sized sheet (8.5 x 11), and with "Actual size" page sizing for best results.
Cut out each card along the dotted lines.
Fold along the center line.
Keep the card handy in your wallet, purse, or pocket.
When folded, each card is the size of a standard business card.
For more information on the Dementia Friends Program, please contact Toni-Ann Simpelo at toni-ann.simpelo2@sdcounty.ca.gov.
Sector-Specific Brochures on Dementia-Friendly Tips and Elder Abuse Prevention
Every part of the community has a unique role in supporting those living with Alzheimer's disease and related dementias. The resources listed below are designed to support sectors in their work towards becoming more dementia-friendly. In a "dementia-friendly" community, people with dementia live as independently as possible and continue to experience a sense of inclusion and dignity.