Live Well San Diego
Home
Menu
CLOSE
Header Search Box - Custom Content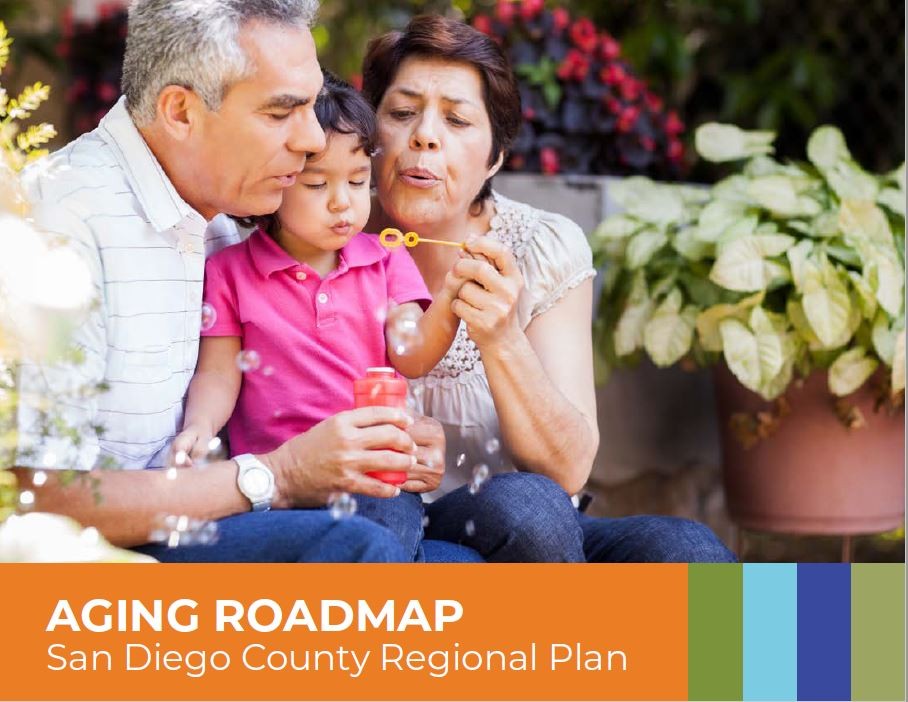 As our aging population grows, our region needs to work collaboratively to create communities where people of all ages and abilities can thrive. A regional framework is critical to guide efforts to meet the needs of older adults, including providing care and support, affordable housing, accessible transportation, and opportunities to work and volunteer. Engaging older adults is key, as our communities can benefit from their wealth of expertise and experience. Together we can create communities that allow people of all ages to be safe, healthy, and thrive.
About the Roadmap
The Aging Roadmap is San Diego County's regional vision and framework for supporting healthy aging for people of all ages.
Supports the Live Well San Diego vision
Created and implemented through partnerships
Targeted and adaptable to meet the emerging and greatest needs
Elevates efforts of Age Well San Diego and other existing programs and services
The Aging Roadmap is organized into ten priority areas that collectively represent our region's comprehensive system of care, including person-centered and community-wide efforts.

Aging Roadmap Updates
Over the past years, the County of San Diego and community partners have made significant progress toward achieving Aging Roadmap objectives. Each year, a Board Letter and Annual Report are submitted to the San Diego County Board of Supervisors, which summarize accomplishments across all ten Aging Roadmap priority areas each year.
Aging Roadmap Priority Areas
View the sections below to learn more about the Aging Roadmap priority areas.
Medical & Social Services System
Health & Community Support
Roadmap Partners
Older adults
Home care providers
Senior service providers
Healthcare providers
Legal professionals
Law enforcement
Workforce development
Transportation providers
Mental health providers
Philanthropists
Researchers
Disaster and emergency teams
Age Well San Diego
Age Well San Diego is the County of San Diego's age-friendly initiative, and a key component of the Aging Roadmap vision. At the direction of the San Diego County Board of Supervisors in 2016, the County applied to join the World Health Organization and AARP®'s Network of Age-Friendly Communities and became a Dementia-Friendly America community partner. Age Well San Diego is a marriage of these two important global initiatives. In San Diego County, Age-Friendly + Dementia-Friendly = Age Well San Diego. Community-led teams are currently working on age-friendly projects in the following areas of the Aging Roadmap: Housing, Transportation, Health & Community Support, Social Participation, and Dementia.