Live Well San Diego
Home
Menu
CLOSE
Header Search Box - Custom Content
Live Well Schools consolidates and analyzes recent research, trends, and programs for the County of San Diego. Through partnerships with the County of San Diego Health and Human Services Agency, San Diego County Office of Education, schools and community organizations, Live Well Schools is able to provide current information and resources to you and your school.
Select the following buttons to learn more about each focus area.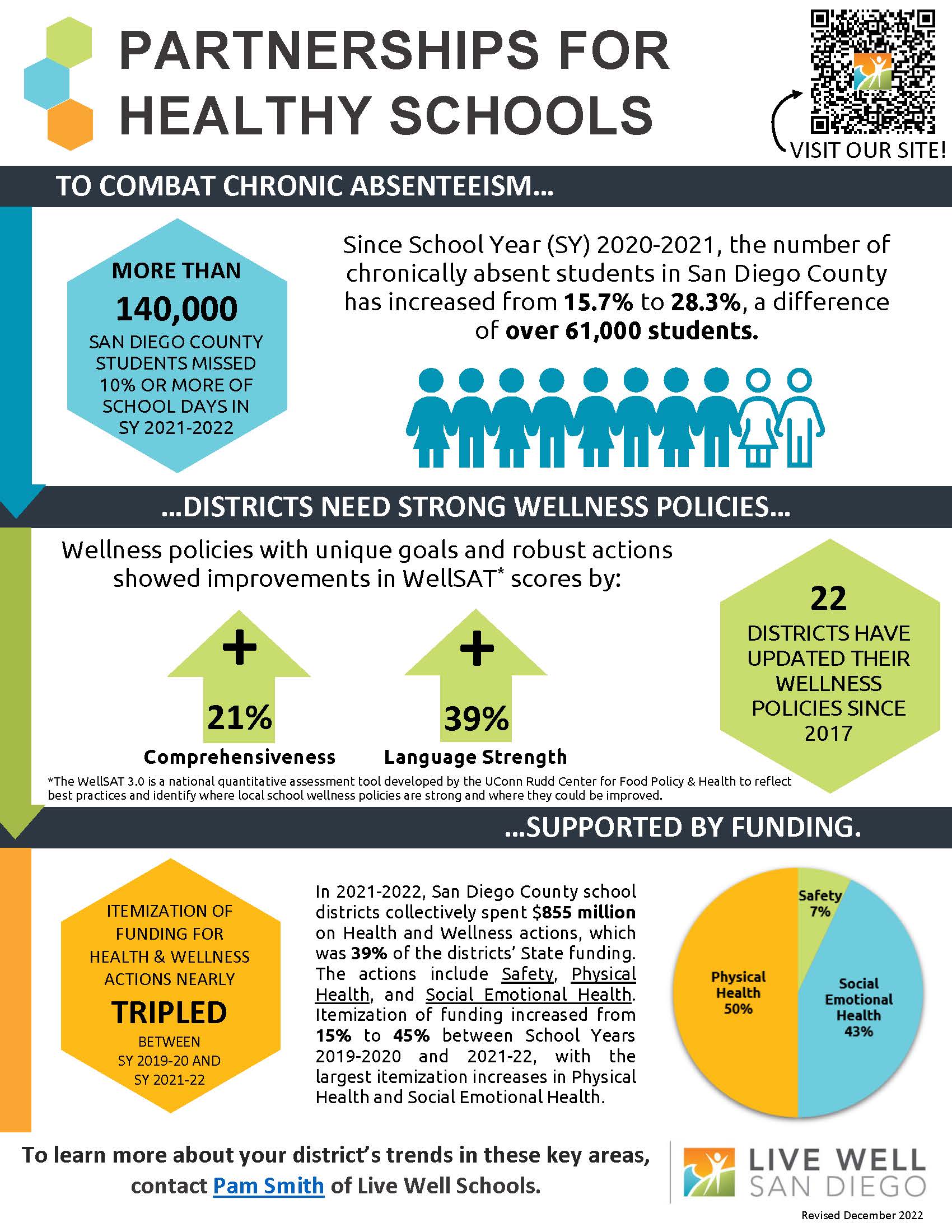 The Healthy Schools Infographic shows how strong wellness policies and effective budgeting investments in student physical and mental health and wellness can lead to better attendance.
To learn more about your district-specific data and trends please email:
LiveWellEducation@sdcounty.ca.gov