Live Well San Diego
Home
Menu
CLOSE
Header Search Box - Custom Content
No single entity can improve the health and wellness of a community on its own. Since the inception of the Live Well Schools Initiative, the San Diego County Health and Human Services Agency (HHSA) formed partnerships with numerous school districts, public-private entities, community-based providers and San Diego County Office of Education (SDCOE) to implement programs and advocate for stronger and more comprehensive school wellness policies.
Key Partners
Click through the following partners to see how they can help your school build a culture of health.
Partnership with SDCOE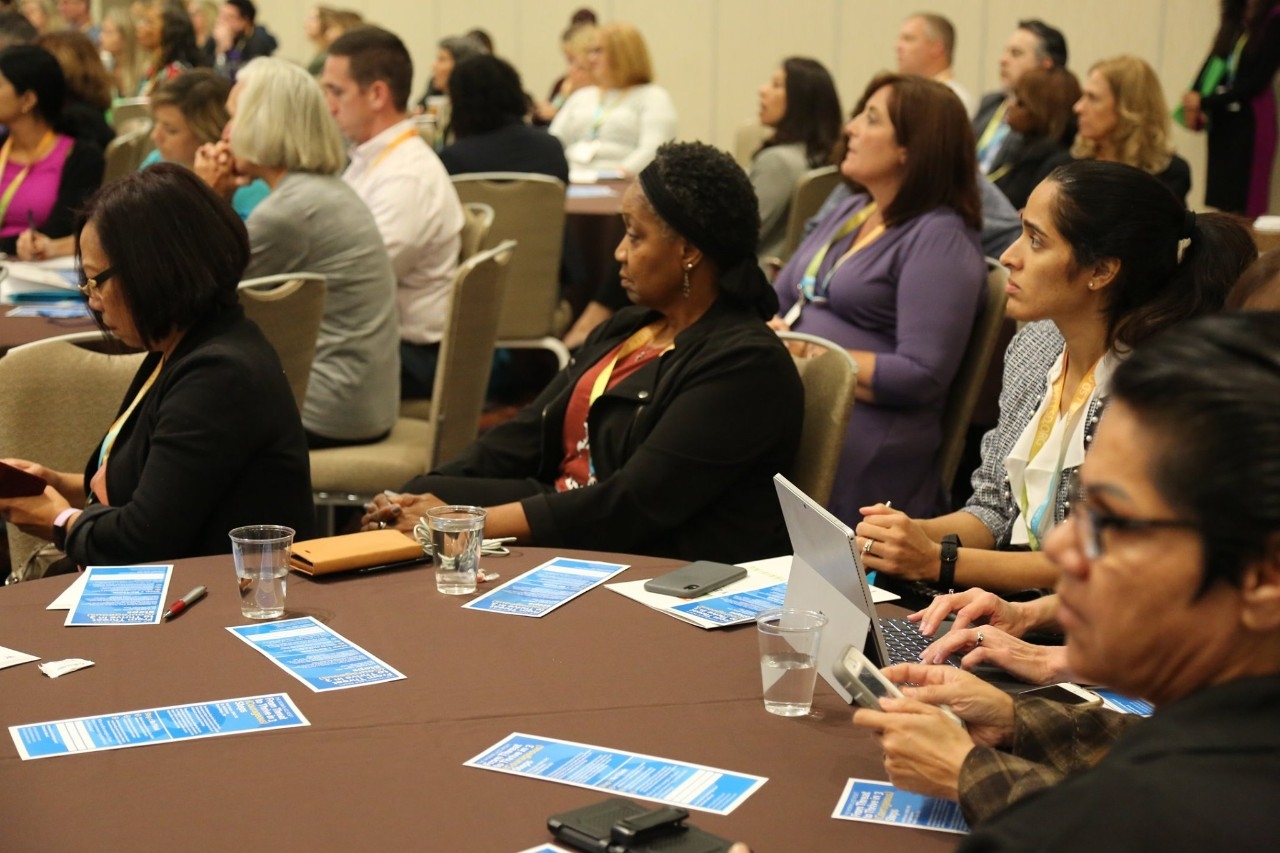 HHSA began collaborating in 2016 with SDCOE by coordinating a Wellness Provider Fair at SDCOE's Annual Summit on Student Engagement and Attendance. In 2017 and 2018 the event was co-hosted by HHSA and SDCOE at a larger venue. Starting in 2019, the Summit became part of the successful Live Well Advance, providing schools track sessions for that event.
Use the following resources to learn more about each event.
Live Well Youth Sector
The Youth Sector was added to the Live Well San Diego vision to create youth-led opportunities for young people in San Diego County for civic engagement and to build communities that are healthy, safe, and thriving.
The Youth Sector is aimed at supporting the professional and leadership development of youth in the region by connecting them with mentorship, training, and resources that are identified as essential by youth, for youth.
Youth leaders will be tasked with understanding and voicing the diverse needs of youth in San Diego County and collaborating with their peers from across the region to discuss topics that are important to youth.
Visit the Youth Sector website to receive updates and learn of more opportunities to get involved!
Contact us at LiveWellYouth@sdcounty.ca.gov.
Resources
Intergenerational Programs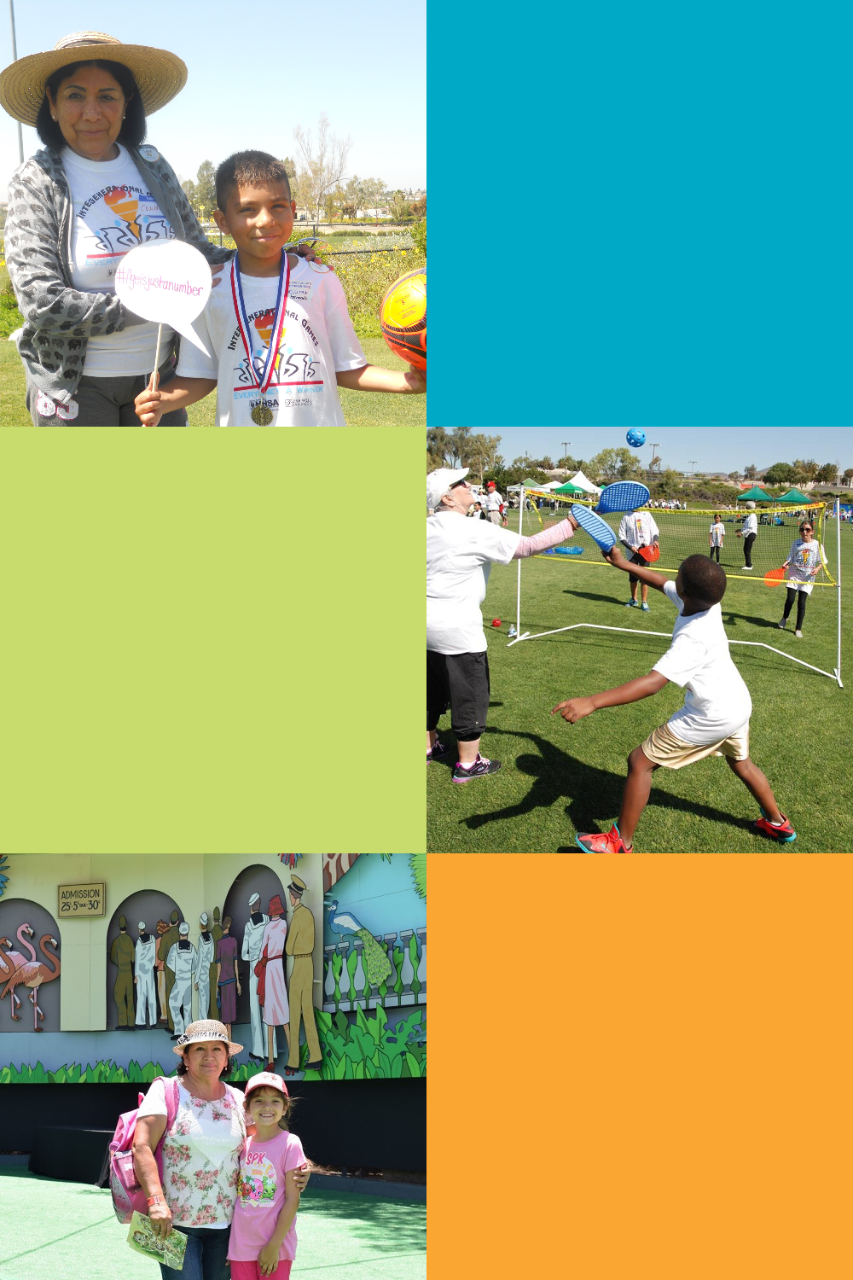 Intergenerational Programs offer people of different ages the opportunity to come together and share their talents, experiences, knowledge, and skills.
In the past decade, intergenerational efforts have grown county-wide through collaboration with schools.
Over the years, examples of such projects in partnership with school districts include intergenerational gardens, Safe Routes to School programs, intergenerational technology training, cooking classes, camping, tutoring, and more.
During annual Intergenerational Games events, active older adults are paired with elementary school-age children for a half-day of fun physical activities and nutrition education. to increase mutual understanding and respect between generations and to promote healthy, active, life-long behaviors. Partners with HHSA have made these events possible at several sites around the county including the Chula Vista Elite Athlete Training Center, parks and recreation departments, senior centers, and health organizations.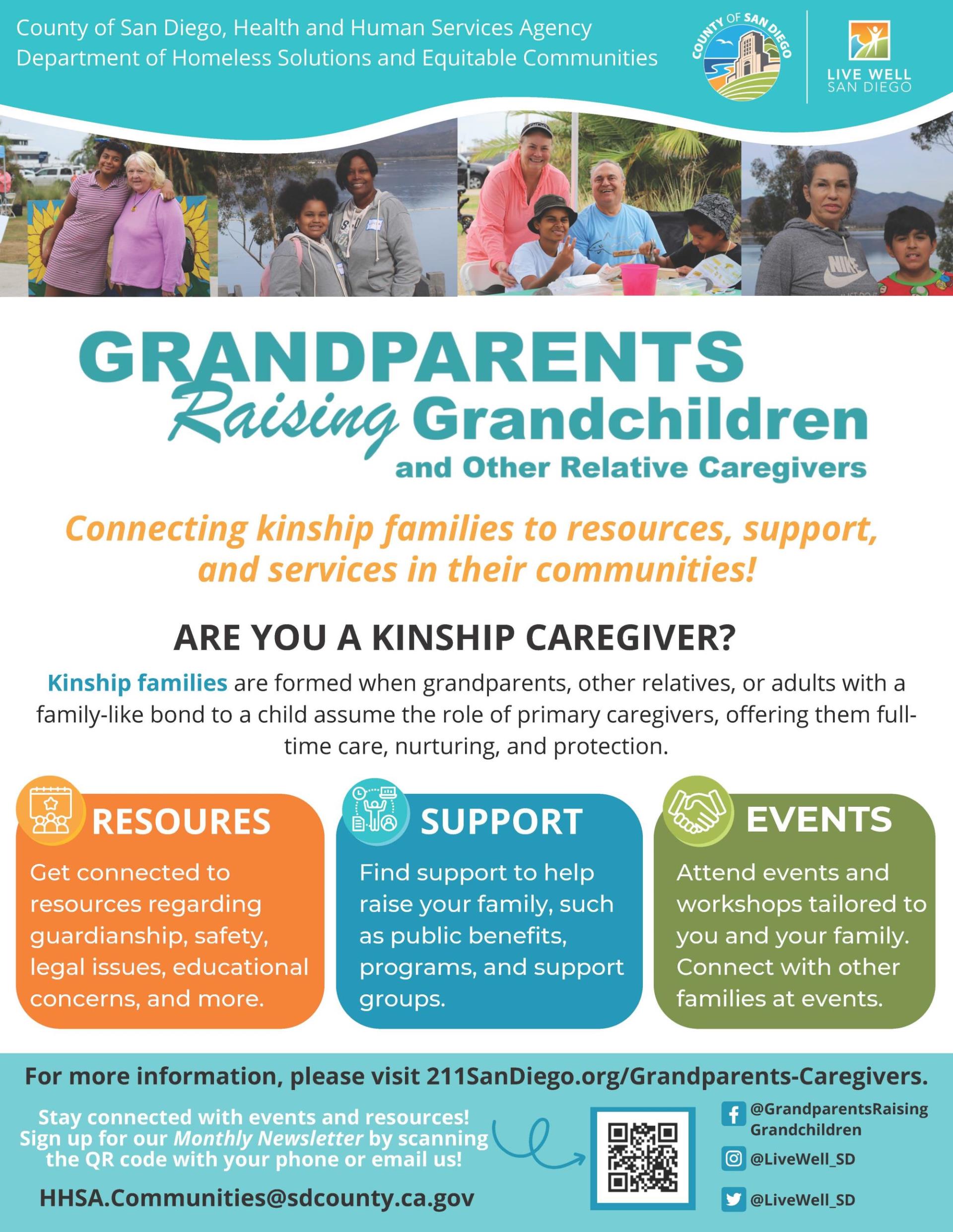 More than 24,000 grandparents in San Diego County have the primary responsibility for meeting their grandchildren's daily needs. That's
why
Grandparents Raising Grandchildren
events are hosted around the county each year by HHSA and community partners to provide resources, vital information, tools, and fun activities to support grandparents and other family members raising children.
I look forward to these events every year," shared one attendee. "They help strengthen and refresh my abilities and give me motivation."
Generations United improves the lives of children, youth, and older people through intergenerational collaboration, public policies, and programs for the enduring benefit of all.
Learn more information about Grand families, Intergenerational Community Building and resources to support children, youth, and older adults living in intergenerational shared sites.