Live Well San Diego
Home
Menu
CLOSE
Header Search Box - Custom Content
Resident Leadership Academies
Resident Leadership Academies (RLAs) are multi-week training programs for San Diego County residents who want to learn how to improve their local communities. Training sessions focus on topics such as community leadership, crime prevention and safety, land use and active transportation, and healthy food systems. Residents learn skills and best practices to address the issues that most affect their communities, and they work alongside their neighbors to help improve quality of life where they live. Upon graduation, attendees have new knowledge and access to a support network to help them lead community improvement projects.
RLA Updates and Opportunities
Many individuals and organizations are involved in Resident Leadership Academies across the County. The latest updates can be found on social media.
RLA Curriculum
Those who would like to facilitate a RLA can find the Facilitator/Train the Trainer and Participant materials below. The RLA Curriculum consists of a Participant Manual, modifiable PowerPoints, and various templates and handouts. The curriculum covers subjects such as Community Building Principles, Social Determinants of Health, Land Use and Community Planning, and more.
The County of San Diego currently has two approved RLA curriculums available. For groups funded for a particular RLA session or project, the version of the curriculum to be used will be determined by your funder (see links below). For all other groups, either version, or elements from both, may be used for the trainings.
1st Edition Curriculum
1st edition curriculum covers resident-driven community improvement efforts, including community building principles, neighborhood assessment activities and strategies for stakeholder engagement.
2nd Edition Curriculum
2nd edition curriculum expands on the 1st edition to include embedded activities, reflection questions and content on smoke-free environments and climate change.
RLA Resources & Opportunities
Bi-Monthly RLA Council Meetings
Meetings to provide additional training, discuss RLA updates, and to engage with other RLA practitioners. Anyone in the RLA network (graduates/residents, facilitators, CBOs and agencies supporting RLA) is welcome and encouraged to attend.
Technical Assistance (TA) for RLA Practitioners
TA is provided by the County to any RLA Practitioner involved with RLAs. TA may consist of assistance with planning of future RLAs, and development, refining, and implementation of Community Improvement Projects (CIPs), for example. For groups funded for a particular RLA session or project, the TA provider will be determined by your funder.
RLA Network Supplemental Training Workshops for Current RLA Practitioners
Supplemental trainings are available to anyone in the RLA network (graduates/residents, facilitators). These trainings focus on expanding leadership skills and offering opportunities for current RLA practitioners to engage with one another. The supplemental trainings may cover, but are not limited to, such topics as: Presentation Skills, Meeting Facilitation, and/or Applying for Resources.
New Facilitator Training/Train the Trainer Seminars
Seminar participants attend 3-4 full days of training, which consist of a detailed review of the curriculum, facilitation practice and tips for RLA planning and coordination. One or more new facilitator trainings per year will be offered through 2019.
Contact us for additional information on any of the resources listed above, or to learn about RLAs happening in your community.
RLA Success Stories
Big Turnout for Ramona Emergency Preparedness Forum
Post Date:
09/08/2023 11:52 AM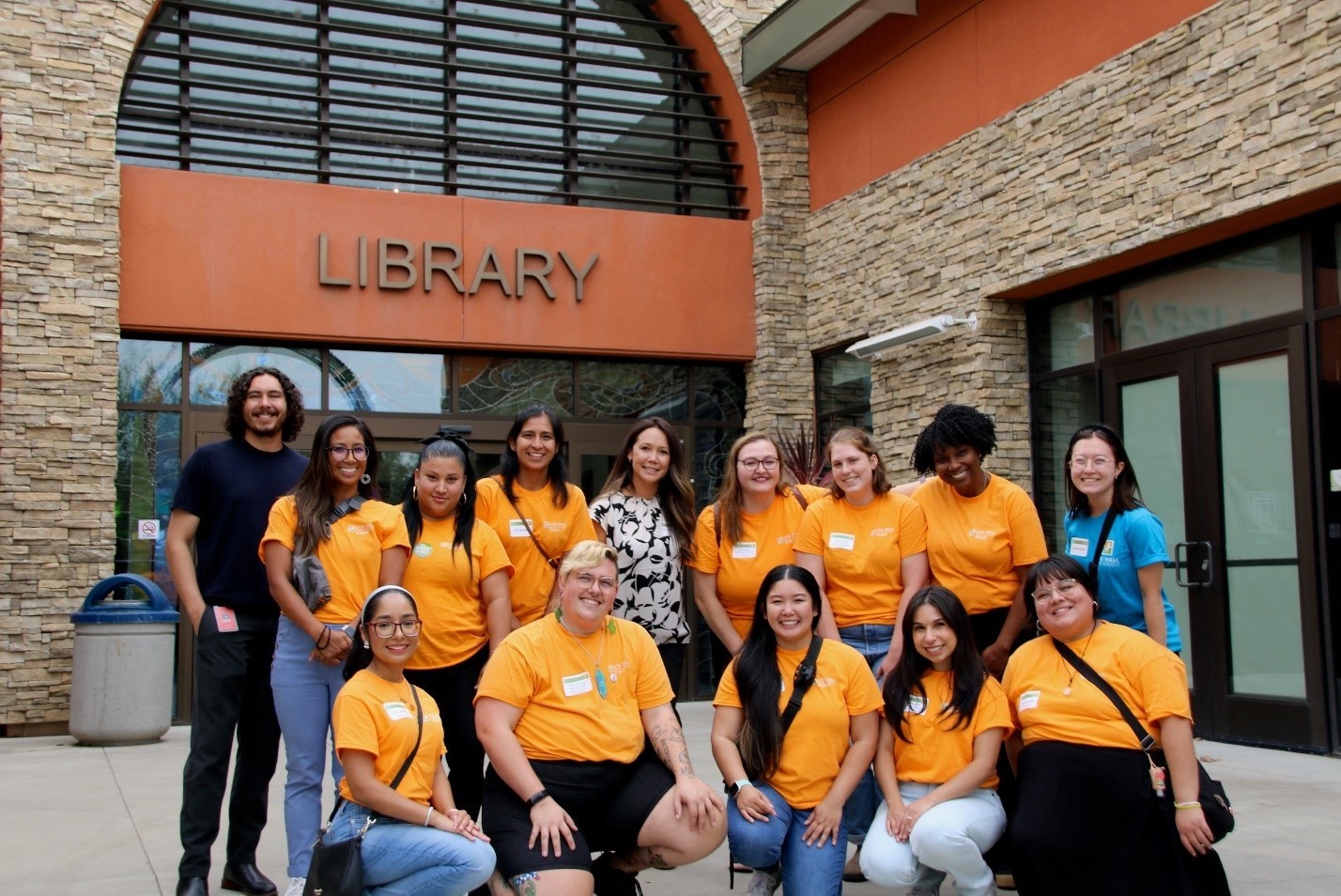 An overflow crowd turned out Aug. 19 as the Live Well San Diego Rural Communities Sector Workgroup hosted its inaugural in-person event focusing on emergency preparedness.
Rural populations of San Diego are often underserved and lack access to resources. This event at the Ramona Library was developed in response to rural stakeholder feedback and provided opportunities for community members to learn about resources from the County and other rural-serving community organizations, attend a panel discussion with emergency preparedness experts, and engage with each other. Over 162 Rural Communities Sector stakeholders, residents, and community partners were in attendance.
"The youth photo booth was successful, and those who stopped by were open about chatting about the youth challenges related to opioid use." –Jasmine, Youth Sector
Each attendee received a "passport" to encourage them to visit the resource tables. Once an attendee visited all the tables and completed the passport, they could claim a prize bag with emergency preparedness items such as an emergency disaster plan and packing checklist, flashlights, resources in English and Spanish, and children's items including coloring books and crayons. There was a designated youth zone with hands-on activities including a fire extinguisher simulation. Community Emergency Response Team (CERT) volunteers helped 30 children learn about the contents of an emergency "go-bag," which they were able to take home afterward.
The Live Well on Wheels (LiveWOW) bus offered in-person application assistance for CalFresh and free COVID-19 booster vaccines from Champions for Health. There was also a CAL FIRE truck and retro Sheriff's Department vehicle in the library parking lot for attendees to tour.
Spanish-speaking rural residents and partners were provided translation services during the panel discussion with emergency preparedness experts, informational materials in Spanish, and volunteers that spoke Spanish were on site during the entire event.
Attendees were asked to complete a short questionnaire after the event. Of the respondents, 100% said they would attend again, almost 90% said they most enjoyed the panel discussion with emergency preparedness experts, and over half most enjoyed the resource fair with partners. This feedback indicates that the event was useful and valued by the rural community of San Diego.
Return to full list >>