Live Well San Diego
Home
Menu
CLOSE
Header Search Box - Custom Content
Resident Leadership Academies
Resident Leadership Academies (RLAs) are multi-week training programs for San Diego County residents who want to learn how to improve their local communities. Training sessions focus on topics such as community leadership, crime prevention and safety, land use and active transportation, and healthy food systems. Residents learn skills and best practices to address the issues that most affect their communities, and they work alongside their neighbors to help improve quality of life where they live. Upon graduation, attendees have new knowledge and access to a support network to help them lead community improvement projects.
RLA Updates and Opportunities
Many individuals and organizations are involved in Resident Leadership Academies across the County. The latest updates can be found on social media.
RLA Curriculum
Those who would like to facilitate a RLA can find the Facilitator/Train the Trainer and Participant materials below. The RLA Curriculum consists of a Participant Manual, modifiable PowerPoints, and various templates and handouts. The curriculum covers subjects such as Community Building Principles, Social Determinants of Health, Land Use and Community Planning, and more.
The County of San Diego currently has two approved RLA curriculums available. For groups funded for a particular RLA session or project, the version of the curriculum to be used will be determined by your funder (see links below). For all other groups, either version, or elements from both, may be used for the trainings.
1st Edition Curriculum
1st edition curriculum covers resident-driven community improvement efforts, including community building principles, neighborhood assessment activities and strategies for stakeholder engagement.
2nd Edition Curriculum
2nd edition curriculum expands on the 1st edition to include embedded activities, reflection questions and content on smoke-free environments and climate change.
RLA Resources & Opportunities
Bi-Monthly RLA Council Meetings
Meetings to provide additional training, discuss RLA updates, and to engage with other RLA practitioners. Anyone in the RLA network (graduates/residents, facilitators, CBOs and agencies supporting RLA) is welcome and encouraged to attend.
Technical Assistance (TA) for RLA Practitioners
TA is provided by the County to any RLA Practitioner involved with RLAs. TA may consist of assistance with planning of future RLAs, and development, refining, and implementation of Community Improvement Projects (CIPs), for example. For groups funded for a particular RLA session or project, the TA provider will be determined by your funder.
RLA Network Supplemental Training Workshops for Current RLA Practitioners
Supplemental trainings are available to anyone in the RLA network (graduates/residents, facilitators). These trainings focus on expanding leadership skills and offering opportunities for current RLA practitioners to engage with one another. The supplemental trainings may cover, but are not limited to, such topics as: Presentation Skills, Meeting Facilitation, and/or Applying for Resources.
New Facilitator Training/Train the Trainer Seminars
Seminar participants attend 3-4 full days of training, which consist of a detailed review of the curriculum, facilitation practice and tips for RLA planning and coordination. One or more new facilitator trainings per year will be offered through 2019.
Contact us for additional information on any of the resources listed above, or to learn about RLAs happening in your community.
RLA Success Stories
The Great Outdoors: How Outdoor Physical Activity Can Transform Your Life
Discover the life-changing benefits of San Diego County's stunning natural landscapes.
Post Date:
05/15/2023 11:47 AM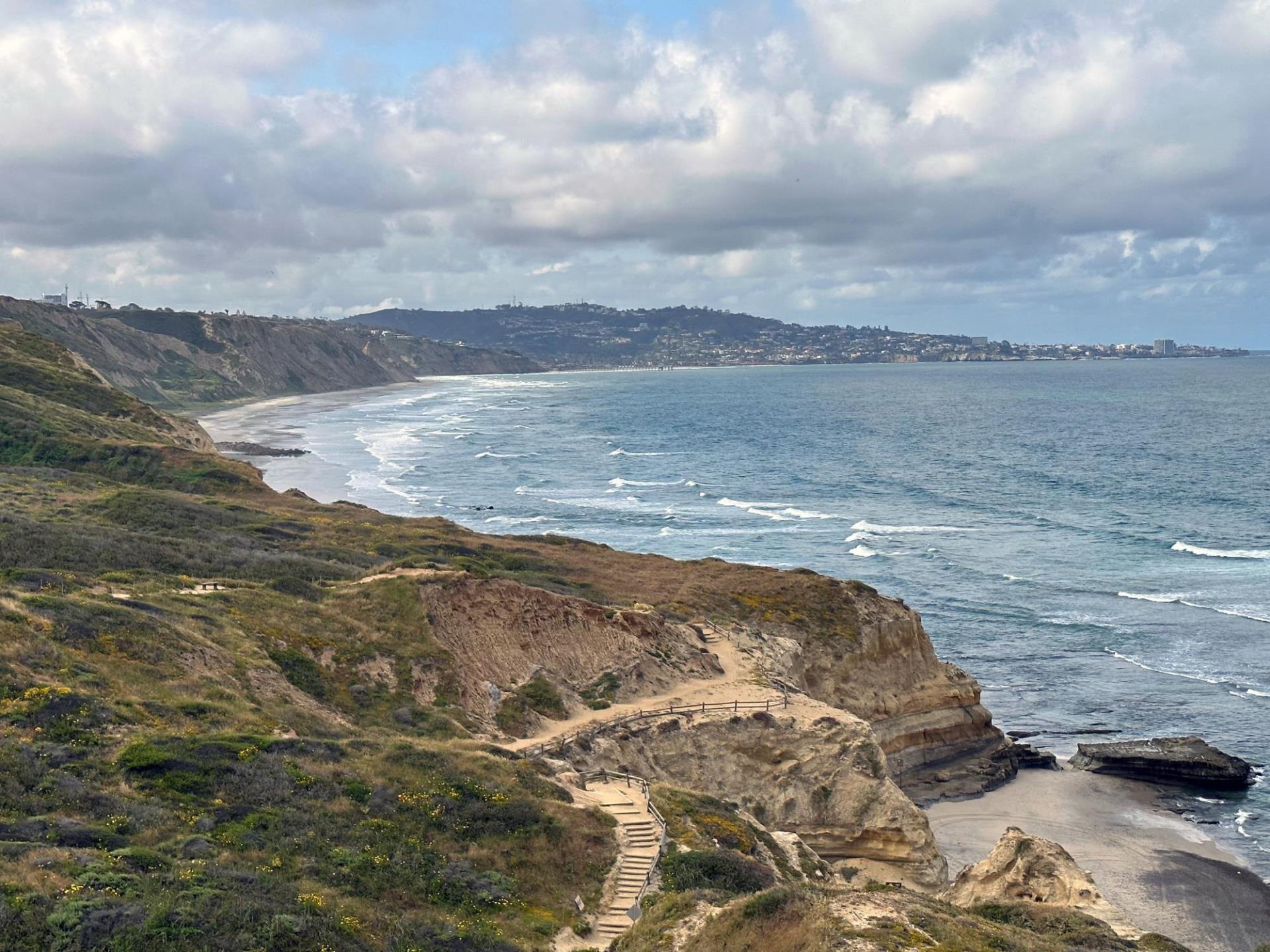 Author: Live Well San Diego Data Team
San Diego County boasts some of the most breathtaking outdoor scenery in the world, from its pristine beaches and rugged mountain trails to the endless blue skies of its legendary desert areas. In this post, we explore how engaging in outdoor physical activity can enhance both physical and mental health to live a fulfilling life.
Time in Nature Can Reduce Stress
While many people may recognize the physical benefit of outdoor activities, spending time in nature has also been shown to reduce stress, anxiety, and depression, leading to a calmer and more peaceful state of mind. San Diego County's natural landscapes offer a tranquil environment that can help you find inner peace and rejuvenation, allowing you to feel more present and centered in your daily life. According to the Centers for Disease Control and Prevention, physical activity can make you feel and function better (by reducing overall stress, blood pressure, and improve cognitive function), and sleep better.
Enjoying the Outdoors with Friends Amplifies Well-Being
Outdoor physical activity is not only a way to improve your own health but also a means of building stronger communities. San Diego County has a vibrant outdoor culture, with numerous fitness groups and outdoor clubs that offer opportunities to connect with others who share a passion for healthy living. Engaging in outdoor activities with others can foster a sense of camaraderie and belonging, helping you build stronger social connections and support networks.
San Diego County enjoys a lot of park space, and many residents have access to outdoor parks.
San Diego County's natural landscapes are a treasure trove of outdoor activities that can enhance your quality of life in countless ways. From improving your physical health to boosting your mental well-being and building stronger communities, outdoor physical activity has the power to transform your life in ways you may never have imagined. So why not take advantage of this incredible opportunity and discover the many benefits of engaging in outdoor physical activity in San Diego County today?
Free Resources to Kickstart Your Next Outdoor Adventure
California State Library Parks Pass
While most trails provide free parking, some may require a parking fee. This pass allows for free parking at certain State Parks. You can now check out a FREE vehicle day-use pass at your local public library. California public library-card holders can check out the State Library Parks Pass via their local public library. If you don't have a library card, visit your local library to get one. The library card and park pass are free!
County of San Diego Parks and Recreation Department
The County of San Diego Department of Parks and Recreation currently has a "First Time Camping Program" that provides free use of camping equipment and no-cost weekend reservations at two of their campgrounds: Dos Picos County Park and Tijuana River Valley Regional Park. To learn more or register for a free camping opportunity, please visit the San Diego County Parks website.
Looking for a park? Click here to locate a park near you.
Live Well San Diego Recognized Partner Spotlight: Outdoor Outreach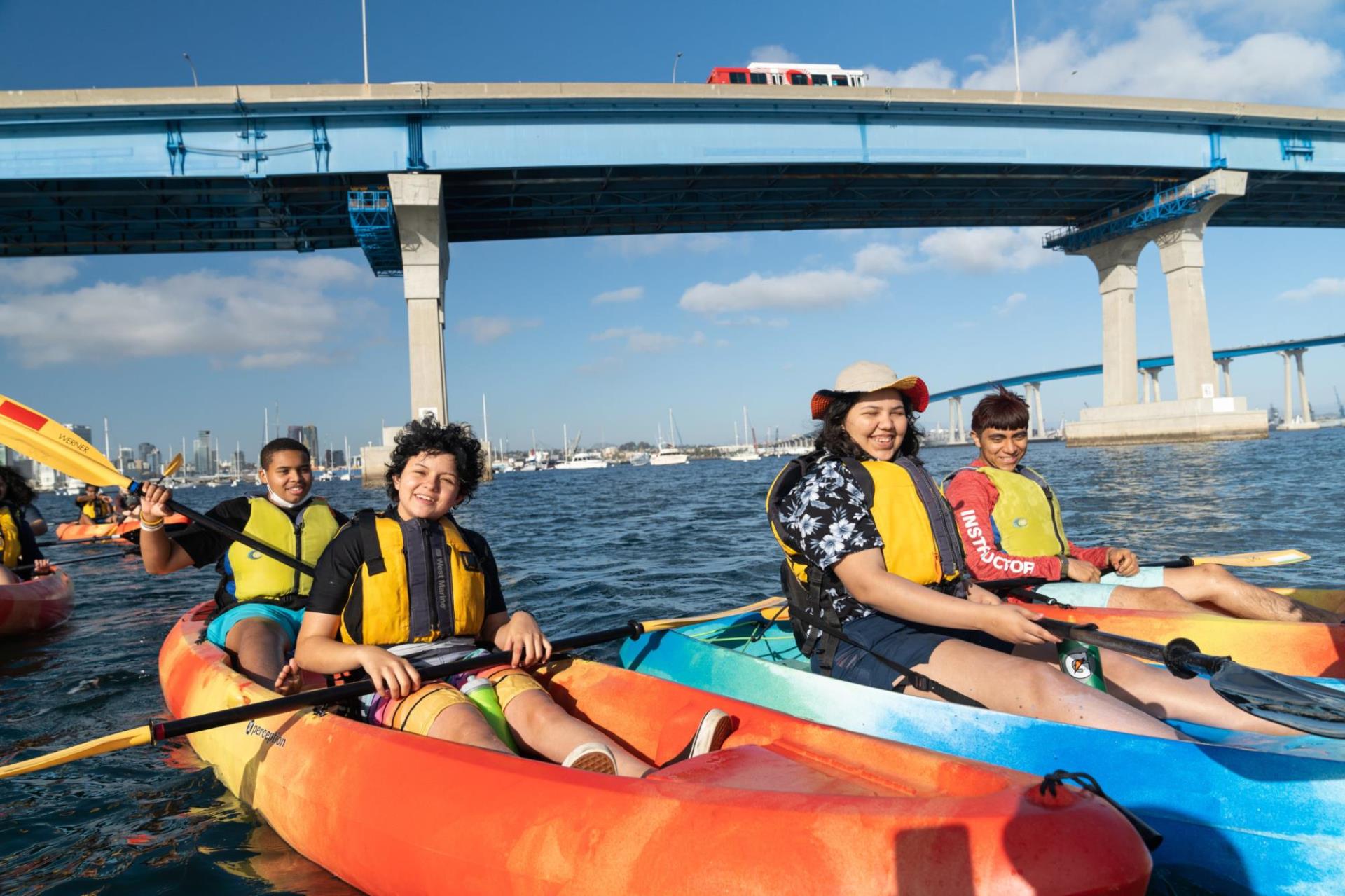 Outdoor Outreach connects San Diego youth ages 9-24 whose communities have been impacted by social inequities to outdoor activities. Their programs are designed to provide youth with the necessary tools to face their unique challenges and maintain a healthy lifestyle. Some of their key initiatives include positive youth development, workforce development, environmental education and outdoor advocacy. If you would like to get involved, please visit Outdoor Outreach's website to learn more.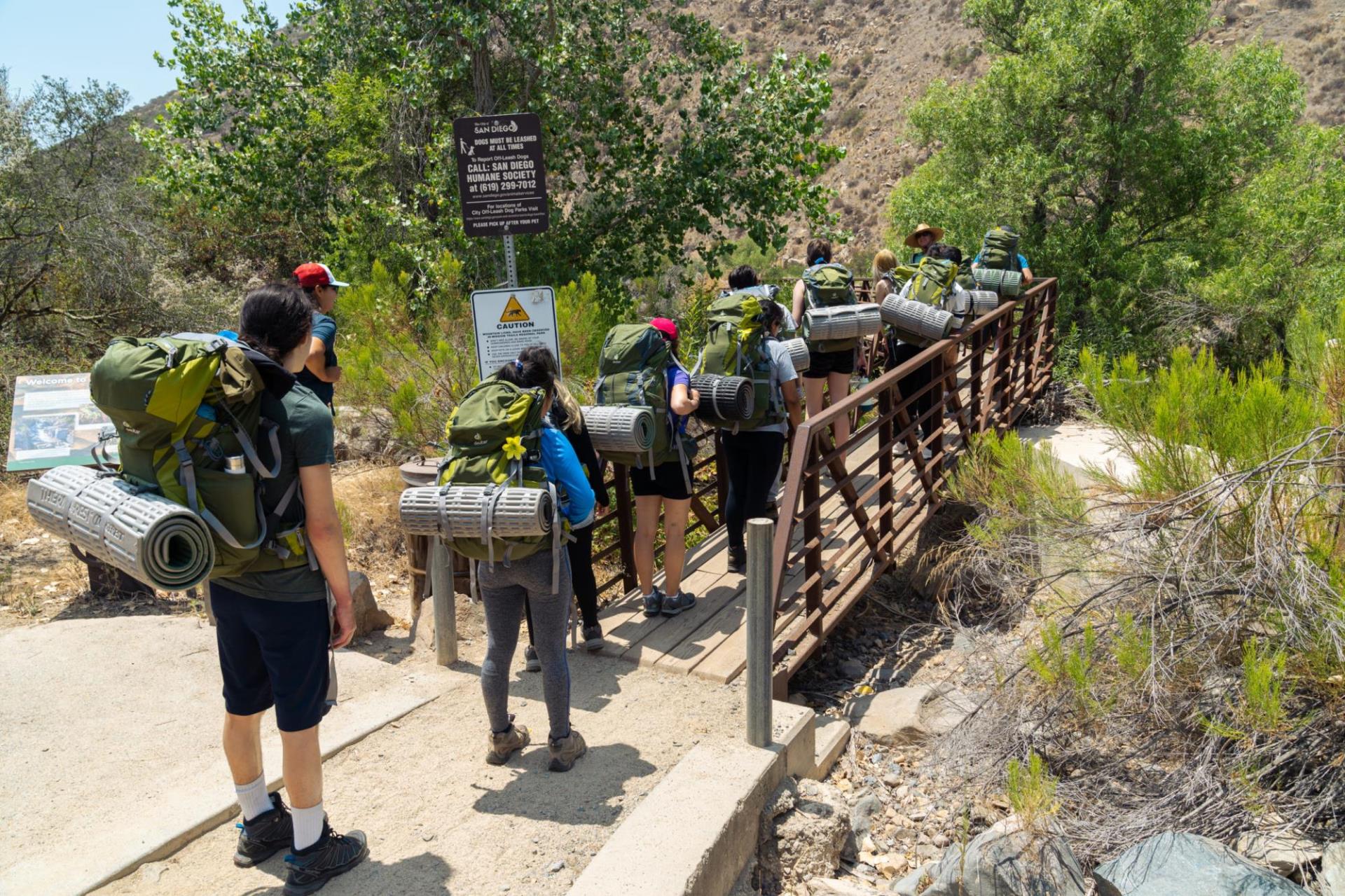 Indicator Series: Quality of Life
The Top 10 Live Well San Diego Indicators define what it means to live well in San Diego. Measured across the lifespan among all residents, the indicators capture the collective impact of programs, services and interventions provided by government and community partners striving to improve quality of life so that all San Diego County residents can be healthy, safe and thriving. The Quality of Life indicator measures the percentage of the population sufficiently healthy to live independently. Efforts by the community and Live Well San Diego partners have been moving this indicator in the right direction by implementing programs and events to improve health behavior changes.
One way Live Well San Diego encourages the improvement of quality of life is to engage in physical activity by spending more time outdoors.
Getting San Diego Data is Easy!
To access the University of San Diego's Equinox Project's Quality of Life dashboard, visit the website at Equinox Project's Quality of Life Dashboard - School of Leadership and Education Sciences - University of San Diego to review publicly available data.
Additionally, you can find more data at our County of San Diego Data Portal website.
Our open data program encourages the use of public data that the County of San Diego has published to spark innovation, promote public collaboration, increase government transparency, and inform decision making.
I'd Like to Know More
The Live Well San Diego Team specialists who publish data news stories are dedicated public health professionals. For more news stories, please refer to our department website.
Return to full list >>