Live Well San Diego
Home
Menu
CLOSE
Header Search Box - Custom Content
Opportunities and Resources
Youth Sector E-Newsletters
Sign up for our e-newsletter, which includes opportunities and resources for youth in San Diego County.
Opportunities
Job Opportunities
Recruitment for the 2023-2024 Youth Leadership Team has closed. Please email LiveWellYouth@sdcounty.ca.gov if you have any questions about your application.
You can sign up for our Youth Sector e-newsletter to stay up to date about employment opportunities.
Looking to collaborate with the Youth Sector?
Submit a Youth Sector Community Request if you are interested in collaborating with us. We will respond to your request within 5-7 business days.
Other Resources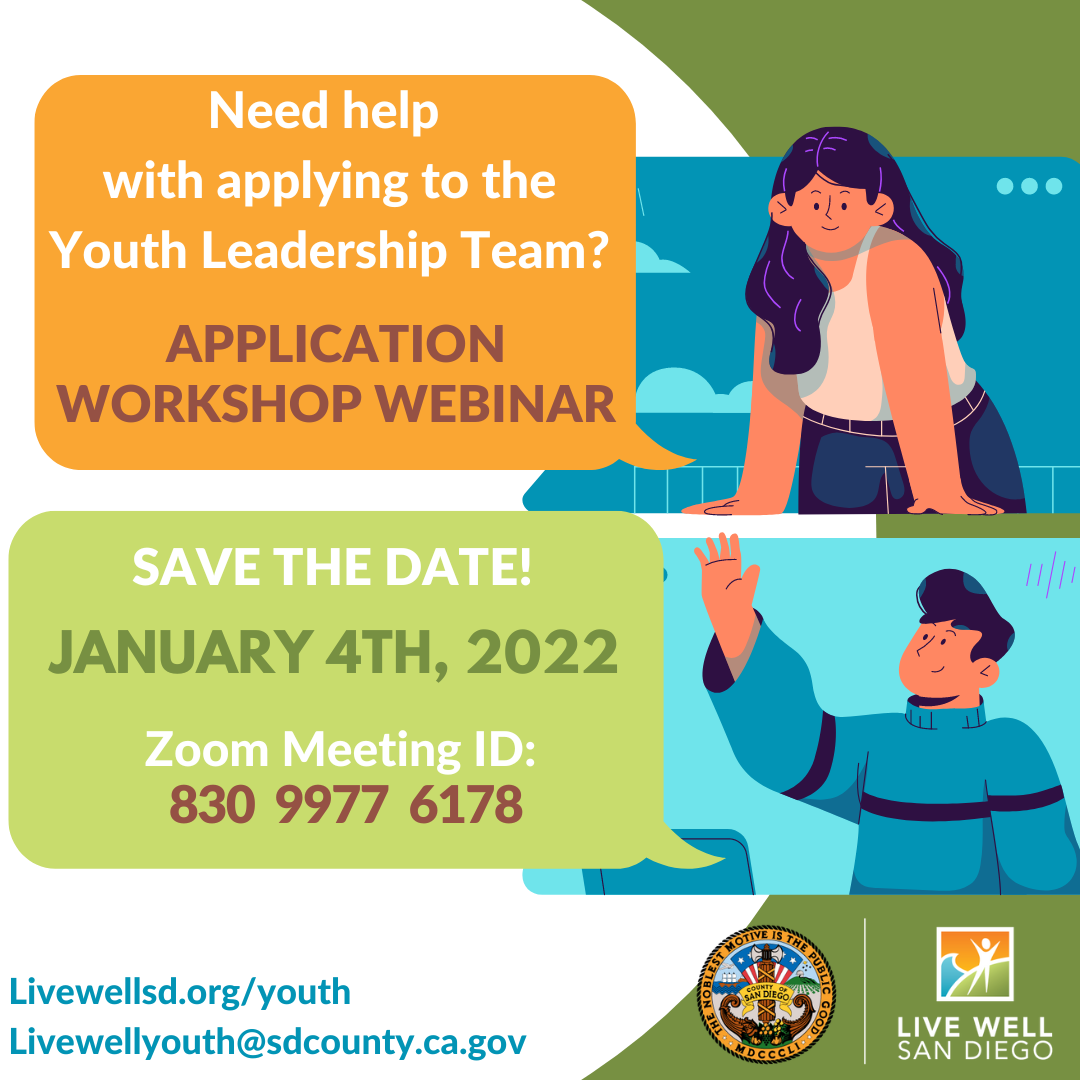 Youth Sector Application Resources
Watch the recording of our Application Workshop Webinar to learn more about the Youth Leadership Team, the application process, resumes, and more.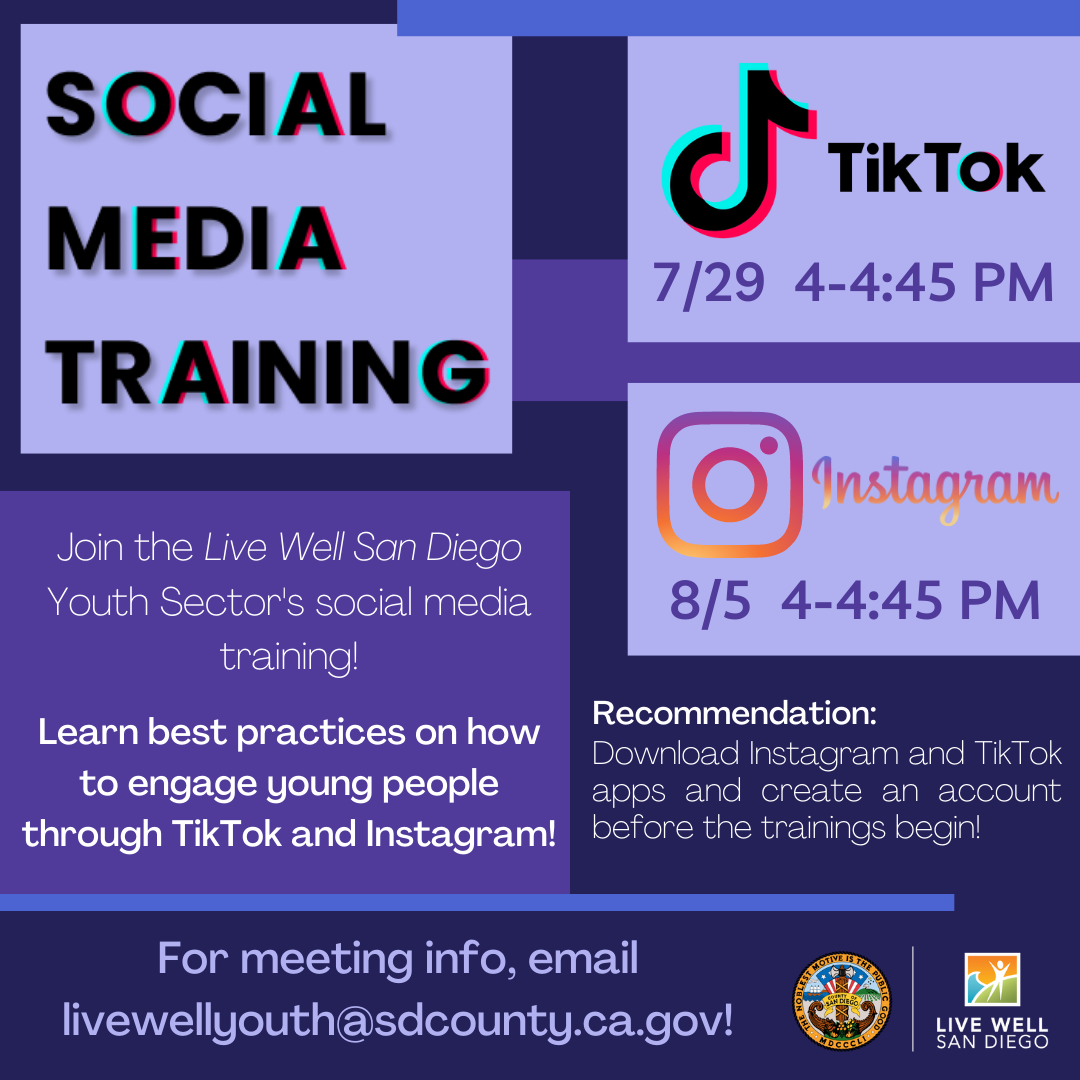 Social Media Training
Watch the TikTok recording or view the TikTok slides.
Watch the Instagram recording or view the Instagram slides.
Watch the accessibility recording or view the accessibility slides.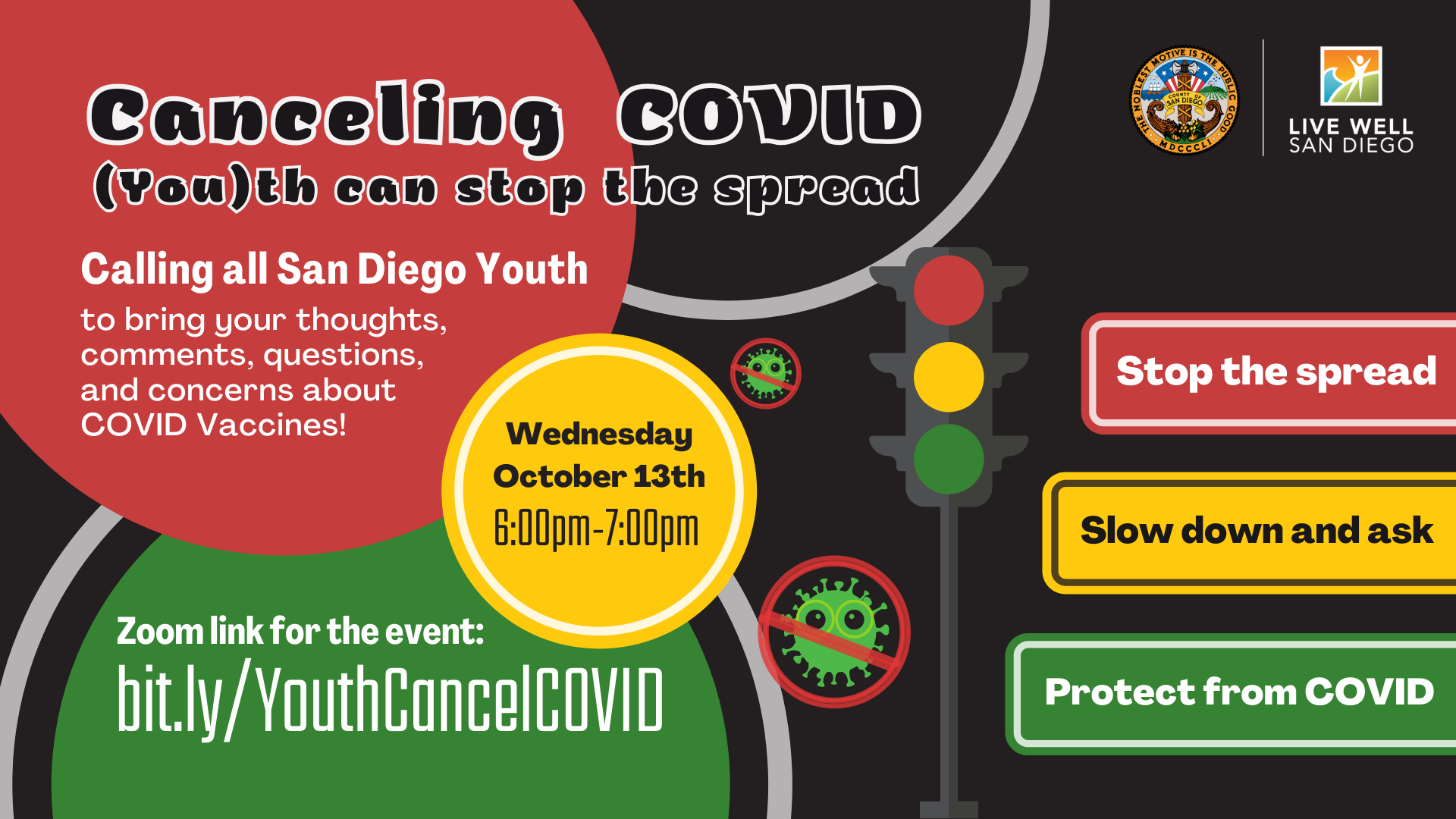 Telebriefings
Watch the Cancelling COVID recording.