Live Well San Diego
Home
Menu
CLOSE
Header Search Box - Custom Content
Healthy Workplace Accelerator Program
How to Help Your Organization Be a Healthy Workplace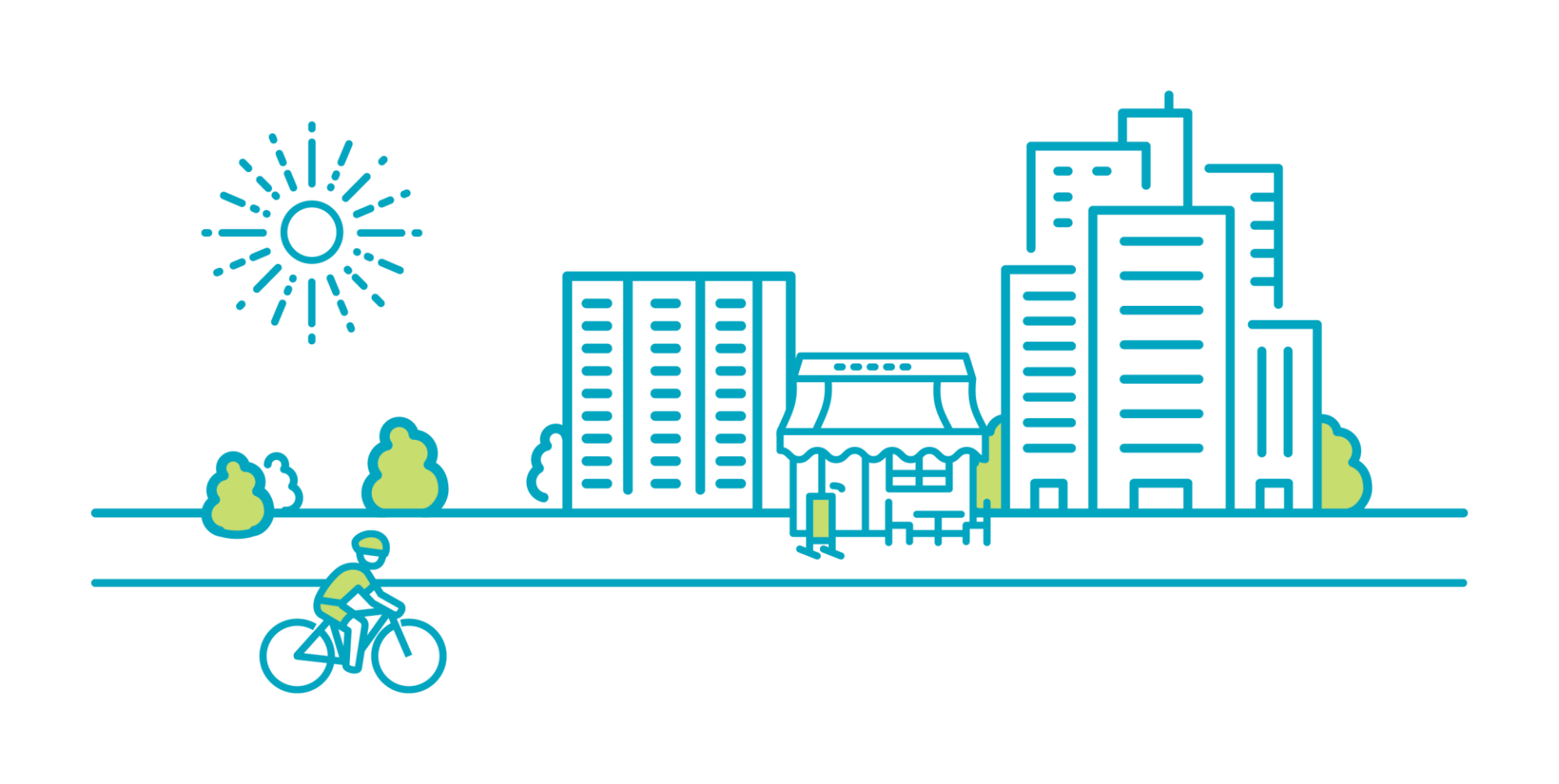 Whether you have a smaller business or a larger company, we have made it easy to use our online resources and peer connections to help you build a wellness action plan that suits your organization's needs. Follow these steps in our online platform to develop your employee wellness action plan.
Get Started
Through our online assessment, see how well your organization currently supports physical activity, healthy eating, and other wellness efforts. Based on the results, create your company's personalized Healthy Workplace action plan, utilizing provided resources that include strategies, tools, and support.
Schedule an introductory call with a Worksite Wellness Specialist to get started.
Score
Complete the online workplace assessment, and get a summary of your strengths and weaknesses.


Get Recognized
Receive a badge to showcase your wellness efforts. Progress towards "Influencer" status, our highest level of recognition.


Take Action
Follow simple steps to customize your action plan. Get access to effective templates, tools, and local resources.


Collaborate
Connect with like-minded organizations to share successes and ideas. As a participant of the Healthy Workplace Accelerator Program, your organization can repeat steps 2-5 for ongoing improvement year to year.
You can get started by scheduling an introductory call with one of our Worksite Wellness Specialists.
Healthy Workplace Accelerator Program Preview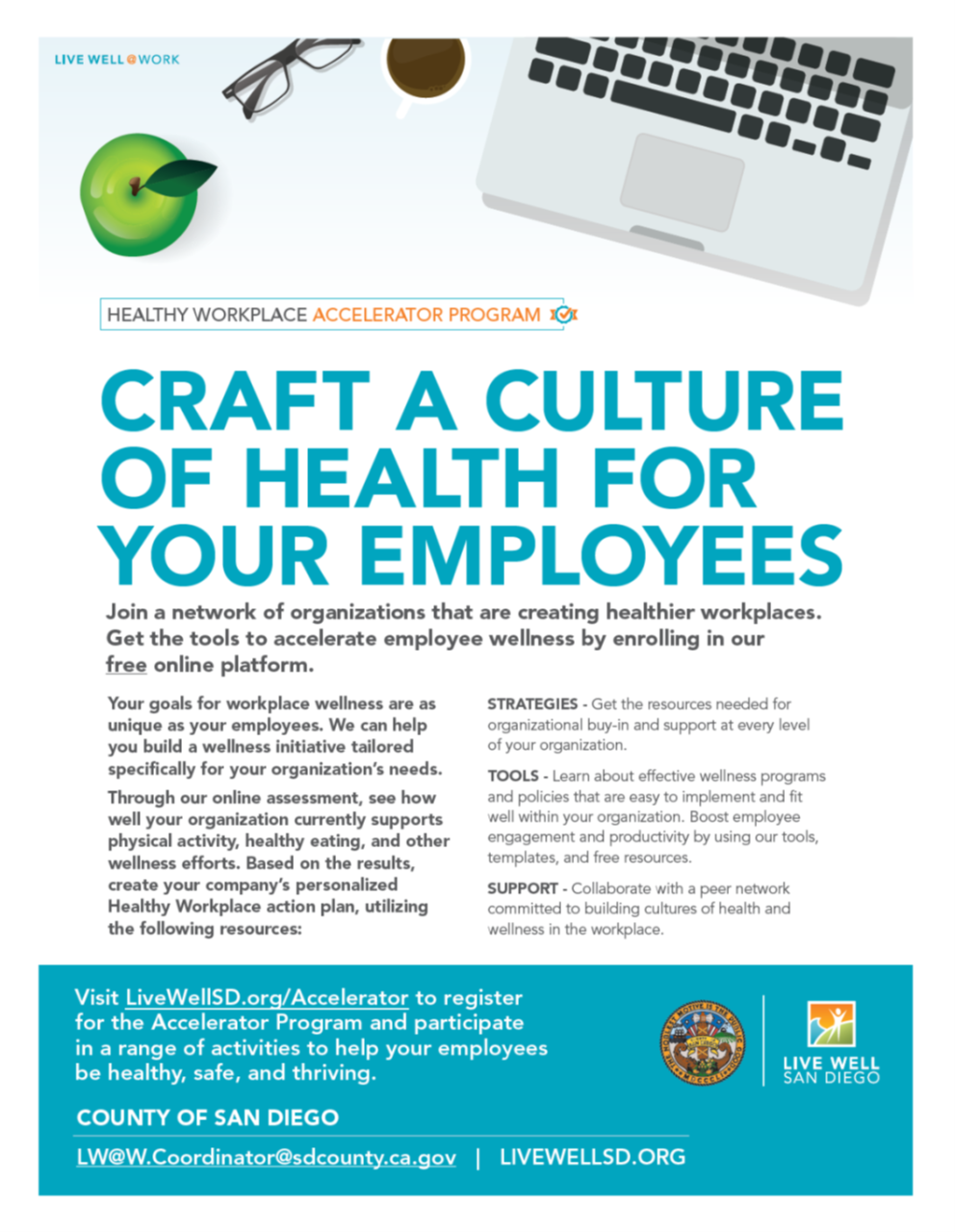 For more information, download the Healthy Workplace Accelerator Program overview sheet.